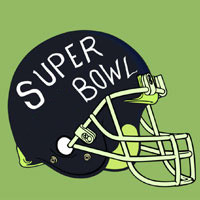 The big day is coming up, and millions of people around the world will come together to eat nachos, drink beer, and share their opinions about new commercials.
Plus, the San Francisco 49ers and Kansas City Chiefs will play a football game. And so will some puppies.
With that in mind, we've put together a short list of training suggestions to get you ready for your Super Bowl party. That's right, we've got some Super Bowl party safety training suggestions for you!
Before we begin, though, let us offer condolences to the Green Bay Packers and Tennessee Titans, both of whom missed the Super Bowl by online one game–check out our Near Miss training course and better luck next time.
Enjoy the game, remember to be safe, and don't forget to keep Mr. Peanut in your thoughts.
Safety Training for the Super Bowl
Here are just a few of the online safety training (and other online workforce training courses) we recommend for your next Super Bowl party, sport!
In the spirit of being open and inclusive and welcoming, consider taking diversity training to help you deal with fans of the opposing team.

You know; in case that "precautionary" diversity training doesn't work.

While watching those magnificently conditioned athletes playing on the field, it's easy to forget that most of us are not such impressive physical specimens. Be careful when jumping off the couch to celebrate a touchdown, or be prepared suffer the consequences. A bad back can be a painful thing.

Consider putting blinders over your eyes at halftime in case there's another "wardrobe malfunction."

More often than not, the musical performance at halftime underwhelms. Save yourself the misery. And hearing conservation can also help you block out any armchair quarterbacks while they offer tips to the coaches and players on the field.
Note this is safety training suggestions is NOT recommended if they re-run the halftime music show that Prince did some years back (RIP to His Purpleness). In that case, play it loud!

In case any guests have too many sudsy refreshments during the game.

This could help if someone wolfs down those nachos too fast and chokes on a chip. Those chips are pointy, you know—slow down, friends.

This one is no joke. If you go to a party and have a few drinks, get a designated driver and make it home safely.

Whatever you do on Sunday (even if you're not a football fan), we hope you have a great day and that it's a great game. And feel free to watch the video highlight reel below to get an even better taste of our award-winning online safety training courses.

This is one in a series of "training suggestion" posts taking pop-culture head-on. If you liked this post, you may also like the following humor-based safety & workforce training suggestions:
And before you go, why not download the 100% free Online Safety Training Buyer's Guide Checklist below?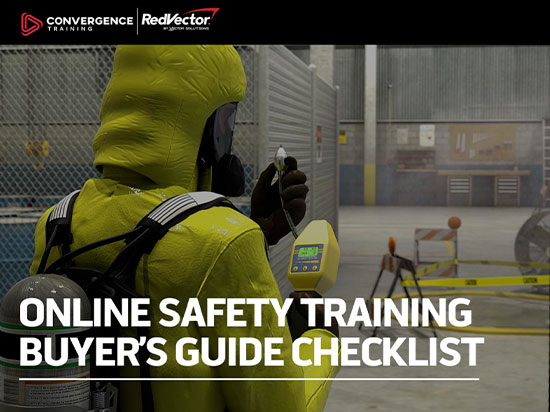 Online Safety Training Buyer's Guide Checklist
Learn how to evaluate different online safety training solutions to find one that best fits your company's needs with our FREE informative guide and checklist.