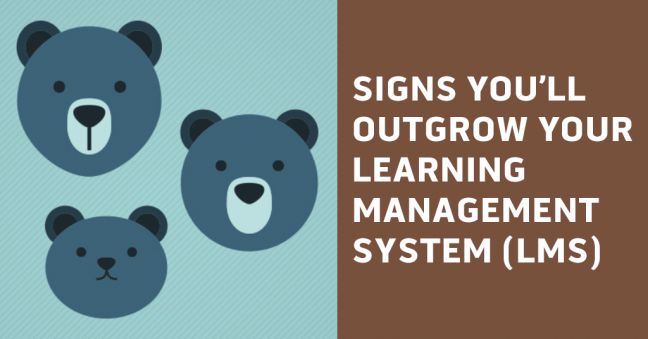 Most of you are probably familiar with the story of Goldilocks and the Three Bears.
Many learning & development professionals and corporate training managers have a similar experience when they're trying to find the learning management system (LMS) that's "just right" for their company. Some LMSs are too big and overwhelming. Some LMSs are too small and limiting. And some LMSs are just right for their company.
At Convergence Training, we've worked closely with our customers for more than 15 years to develop a "Momma Bear" LMS–an LMS that has all the features they need but not so many features that it becomes confusing, overwhelming, or too costly.
In this article, we're going to look at some signs that an LMS is probably too small for your company. Or, if it's not too small now, signs that it's likely to become too small soon once you get into the swing of things.
Of course, every company's needs are different, and what's too small for one company may be too big for another and just right for a third. So the big takeaway from this article for you should be to begin considering what you want and need your LMS to do before you get one. To help with that, we've provided a free LMS guide at the bottom of this article.
What Is a Learning Management System (LMS)?
Some people know all about learning management systems, otherwise known as LMSs. Others don't, though. So let's start with a quick explanation.
In short, an LMS is a software system you can use to administer your training program at work. This includes but is not limited to:
Making training assignments to workers
Delivering some training materials online
Providing tools for administering classroom and other "face-to-face" training
Creating some types of training content that can be completed online (quizzes, etc.)
Creating and storing records of completed training
Generating and running reports about training status
Notifying workers, supervisors, and training managers about key training information (due dates, cyclical training, etc.)
Providing performance support for real-time job aids
Much more
LMSs can be hosted on your company's network or they can be hosted by the LMS provider and accessed by your workers on the Internet via "the cloud."
In addition, LMSs can be used to train:
Employees
Supervisors
Customers
Contractors
Visitors
Client companies (for example, by an independent training consultant who provides training to workers of several different companies)
If it helps, the short video overview below illustrates some of these concepts.
With that introduction to the LMS complete, let's now begin looking at signs that an LMS you're considering may not be powerful enough to manage the training needs of your company.
The "Baby Bear" LMS List: Signs Your LMS Is Too Small Or Will Be Soon
Here's a list of some of the issues that plague "baby bear" LMSs–the kinds of LMSs that you'll find too limiting because they're not powerful enough and/or don't have enough features.
Training Materials
There's no way to import additional training materials. The LMS comes with "built-in" training and that's all you can use it for.
You can't import additional training materials on your own. Instead, you've got to send them to your LMS provider, who imports them for you.
You can't import training materials if they exceed a certain (arbitrary) file size.
There's a maximum (arbitrary) cap on the total amount of training materials you can store in your LMS.
The LMS doesn't facilitate all of the different training delivery methods you want to use (instructor-led classroom training, OJT, PowerPoint Presentations, videos, online quizzes, eLearning courses, webinars, social learning, etc.).
The LMS doesn't include tools to help you create your own online training materials, such as online quizzes and checklists.
The LMS gives you no way to update already-assigned training materials, create new versions, and track who's completed which versions.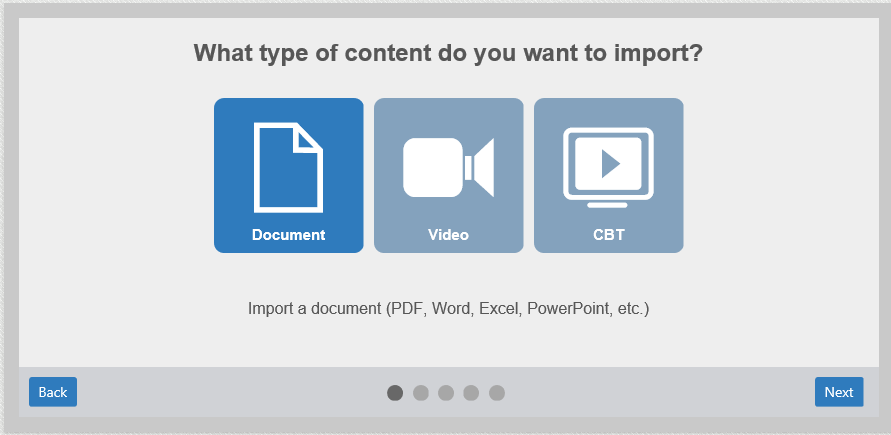 Make sure your LMS gives you plenty of options and freedom for managing your own training materials.
Assignments of Training Materials
There's no way to assign training to specific units of organization, such as the entire organization, a specific site, a department, individual employees, or a custom group. Instead, you have to assign to "everyone" or manually select a large number of individual employees (in a tedious, one-by-one process).
You can't create custom groups (such as "forklift operators") and assign training to those groups.
The LMS doesn't provide adequate tools for managing training assignments that employees must complete recurrently (such as yearly compliance training).
The LMS doesn't automate the assignment of training when a new worker is hired and entered into the system. Instead, you've got to manually assign training every time a new worker is hired.
The LMS doesn't automatically change an employee's training assignments when the employee is promoted or transferred to reflect the employee's new job role and new job-related training needs.
The LMS doesn't automatically modify due dates appropriately when an employees' training assignments are changed due to a job promotion or transfer.
The LMS doesn't allow you to "bundle" or package individual training activities to match job role-based competencies and/or qualifications.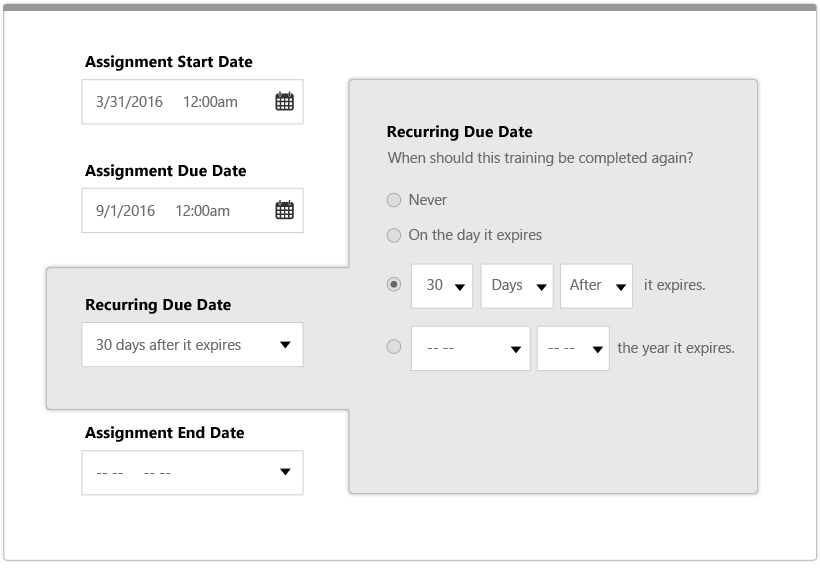 Your LMS should provide robust, powerful, and flexible assignment options.
Management of Field-Based Training, OJT, and Instructor-Led Training
The LMS provides no way to administer (such as assign, notify employees of assignment, credit, and report on) face-to-face training including instructor-led classroom training, meetings, off-sites, conferences, training led by third-party training consultants, and other forms of person-to-person training.
The LMS provides no way to track/confirm field-based/OJT skill demonstration and evaluation training.
Be certain your LMS helps you schedule, assign, track, report on, and otherwise manage face-to-face training, such as instructor-led training and field-based training.
Granting Credit for Completed Training
The process of manually creating large numbers of completion records is too slow, repetitive, or cumbersome.
You can't grant credit for completed classroom or field-based training using a mobile device.
Electronic Acknowledgements, Signatures, and Sign-In Sheets
The LMS can't capture and store acknowledgements that an employee has seen and read training materials such as PowerPoints, PDFs, and videos.
The LMS can't capture digital signatures after the completion of in-the-field training or classroom training.
The LMS gives no way to scan and then store sign-in sheets from classroom-style instructor-led training.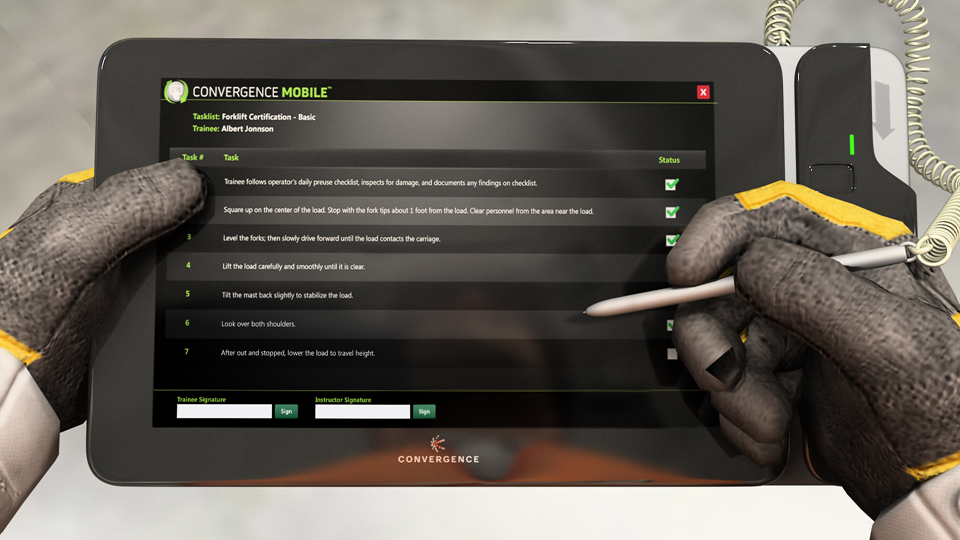 Your LMS should let you automate and make digital what you're currently doing with paper, including the collection of signatures and sign-in sheets.
Reporting and Dashboards
The reports are poor and/or too basic.
The LMS gives you no tools to generate a report and then send it to a coworker.
The LMS provides no way to generate a report and then export it to Excel, PDF, or other formats.
The LMS can't be programmed to automatically generate and email reports on a recurrent basis, such as weekly or monthly.
The LMS makes it too difficult to determine if a worker is complete or incomplete with assigned training.
It's too difficult to view a worker's entire training transcript.
The LMS includes no administrators dashboard for a quick birds-eye view of training statistics.
There's no learner dashboard so employees can get a quick overview of their own training progress.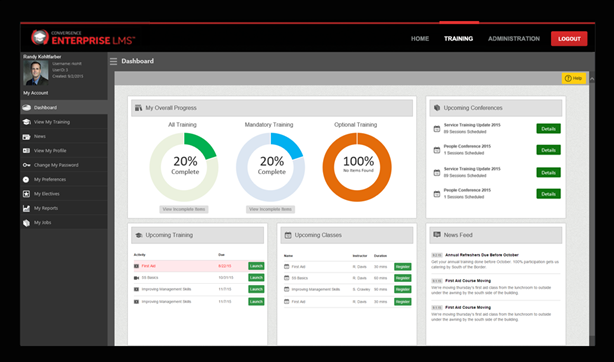 Your LMS should include dashboards and reports that make it easy to see and understand training status information at a quick glance.
Notifications
The LMS doesn't send notifications to workers, informing them of things like new training assigned, upcoming due dates, and training expiration dates.
The LMS doesn't send notifications to employees' supervisors, keeping them aware of important training milestones and deadlines.
Informal Learning and Performance Support
The LMS only delivers "formal," assigned training and includes no way for employees to access training as needed for on-demand performance support.
The LMS provides no tools to help facilitate informal learning and/or social learning.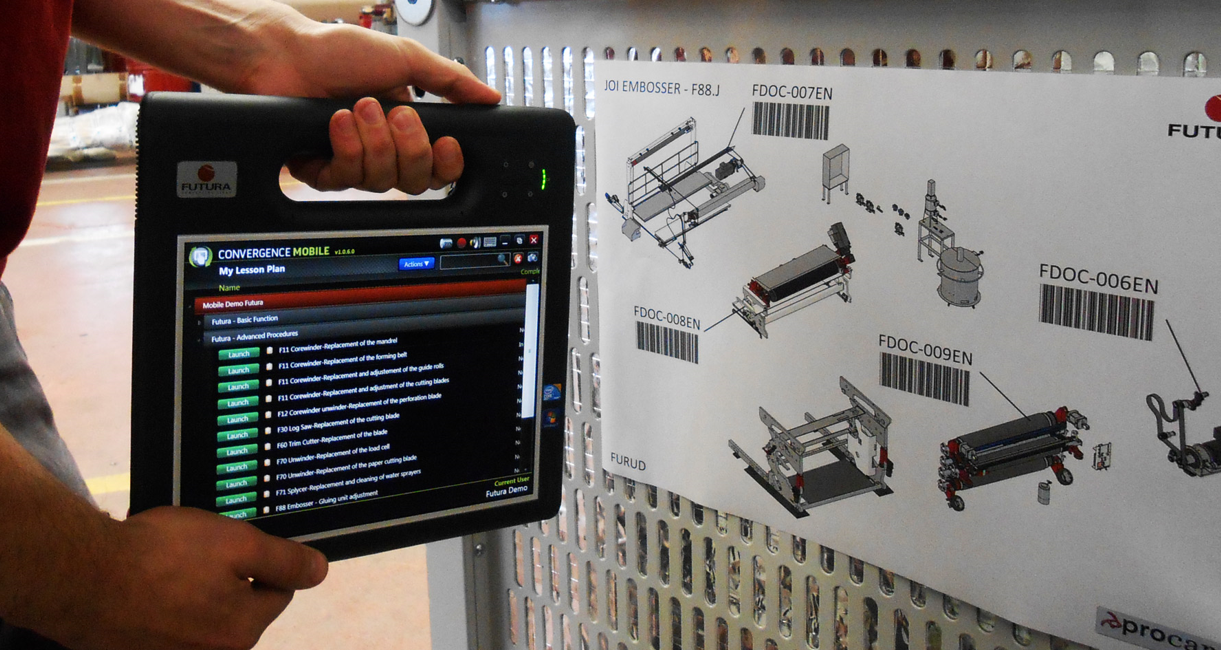 Be certain your LMS allows your workers to easily and quickly access information on the job, where and when they need it. In this image, a worker is using a tablet with a barcode scanner to call up training materials related to a specific part of a machine.
Branding
The LMS doesn't allow you to create a custom URL (example: www.mycompanyuniversity.com).
The LMS doesn't allow you to add your company's logo.
The LMS doesn't allow you to select your own color scheme.
Mobile Compatibility
Employees can't access training on mobile devices, including tablets and phones.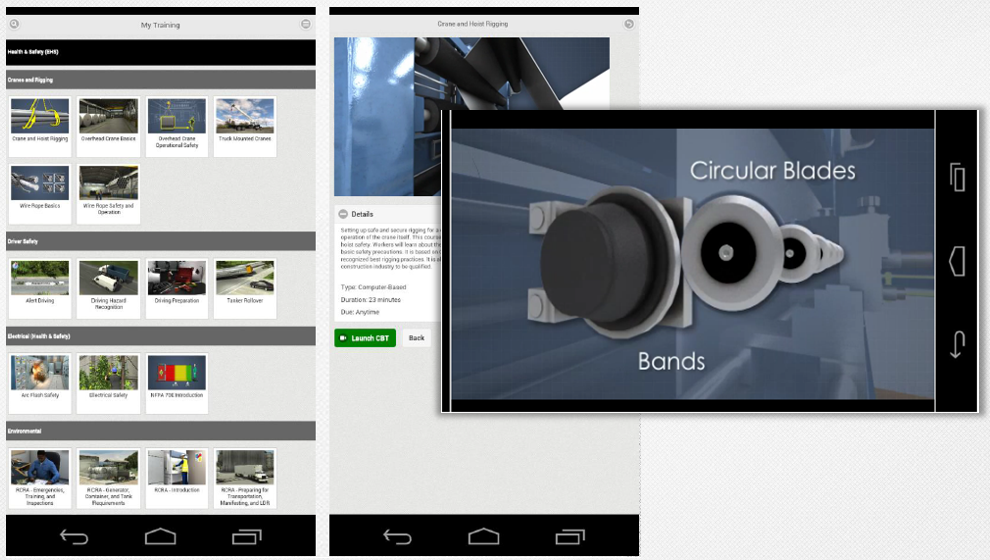 Training and performance support are going mobile these days–like everything else. Make sure your LMS provides plenty of mobile functionality.
Read more about mobile training here.
IT & Software Integrations
The LMS can't integrate with other Enterprise software the company uses, such as an HRIS, CRM, SharePoint, and others.
The LMS can't operator on the Internet, but only on your network/server.
The LMS can't be hosted on the cloud.
The LMS provider offers no support, limited support, or poor support.
The LMS provider offers only online support–there's no dedicated support staff so you can talk to or email a person.
The LMS provider offers no online knowledge base for quick self-guided reference.
The LMS provider doesn't continually update the LMS, adding new features.
Read more about integrating your LMS with other workplace software applications here.
The Mysterious Final "1/2" Sign Your LMS Is Too Small
That was just a joke to get you to read this far. 🙂
However, if you'd like to read up even more about LMSs, we've got the following articles for you to check out.
More Signs of a "Baby Bear" LMS: What Did We Miss?
Have you outgrown an LMS or are you about to do it now?
If so, did we miss any sure-fire signs that you've got a "baby bear" LMS? What would you add?
Remember what we said earlier–there's no common set of features that's just right for every company. Use this article as a start to begin creating your own list. You might also find the free guide below helpful.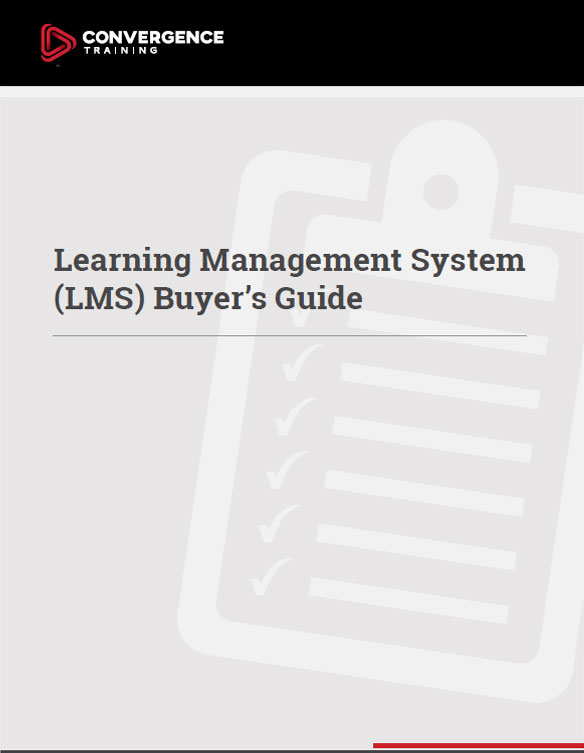 Learning Management System (LMS) Buyer's Guide
Learn what you need to know BEFORE you begin your search and get a free checklist to guide you, too.