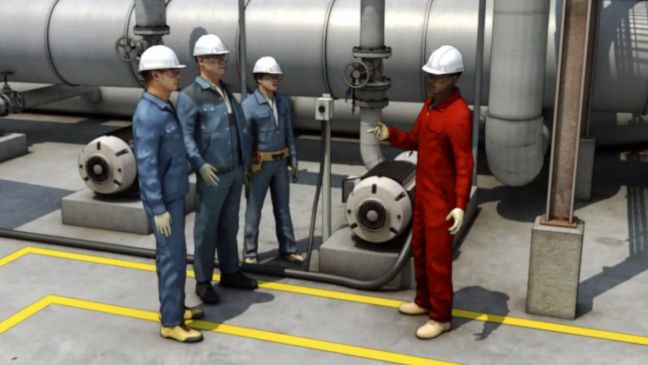 A quick head's up that we've got a helpful article in the May, 2018 issue of Professional Safety, the official magazine of the American Society of Safety Engineers (ASSE).
The article is about selecting qualified safety trainers. It gives you some tips from the ASSE/ANSI z490.1 EHS training standard and, in addition, some tips for "training up" staff to be more qualified safety trainers. It also includes a list of some of the best learning professionals in the world to learn from (more on that below) to continue sharpening your training skills.
As always, we encourage you to check out the ASSE, their Professional Safety magazine, and of course their ANSI Z490.1 standard for environmental, health, and safety training. We're on the committee to create that standard and you can read more about that here, here,  here and here.
Read on to learn more, to see a list of recommended learning professionals to learn from, and to download a free buyer's guide to online safety training.
Our article, titled "Selecting a Qualified Safety Trainer," is on page 63 of Professional Safety.
It's only a page long, but it covers a good deal of ground, including:
What NOT to Do
Tips from ANSI Z490.1
Training Up Safety Trainers, Including Adult Learning Principles
An (incomplete but still helpful) list of learning professionals to follow and learn from. We couldn't do this in the article, so we'll provide some helpful links for tracking down those helpful learning professionals.
These learning professionals include:
Also, we'd like to point out the following safety experts who are doing interesting work on learning-related issues:
You can skim the article below, and in addition we've got a FREE Online Safety Training Buyer's Guide Checklist below that for you.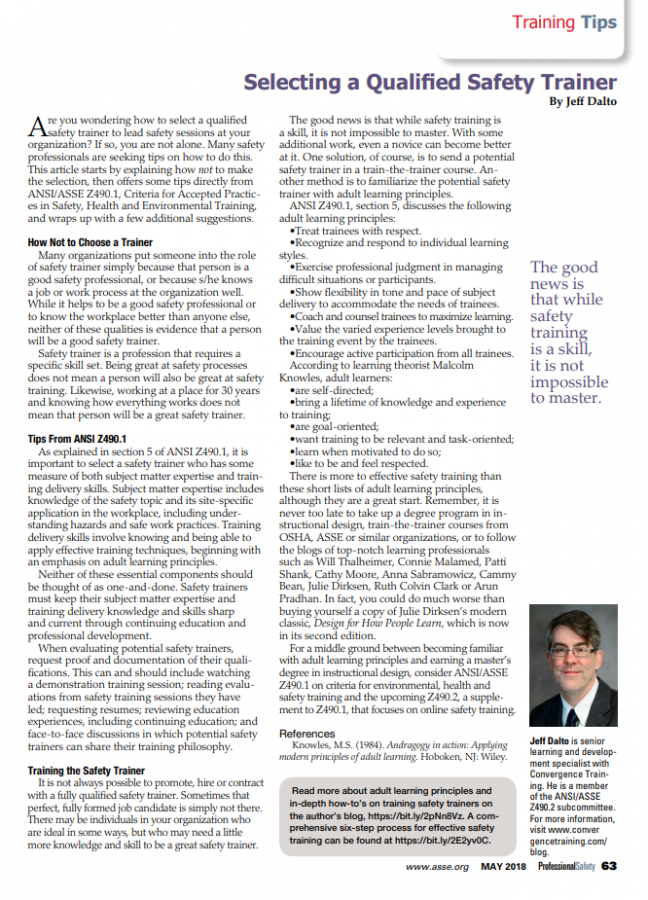 Hope you found this helpful, and have a great day! From your friends at Convergence Training.
Before you go, feel free to download our free Online Safety Training Buyer's Guide Checklist!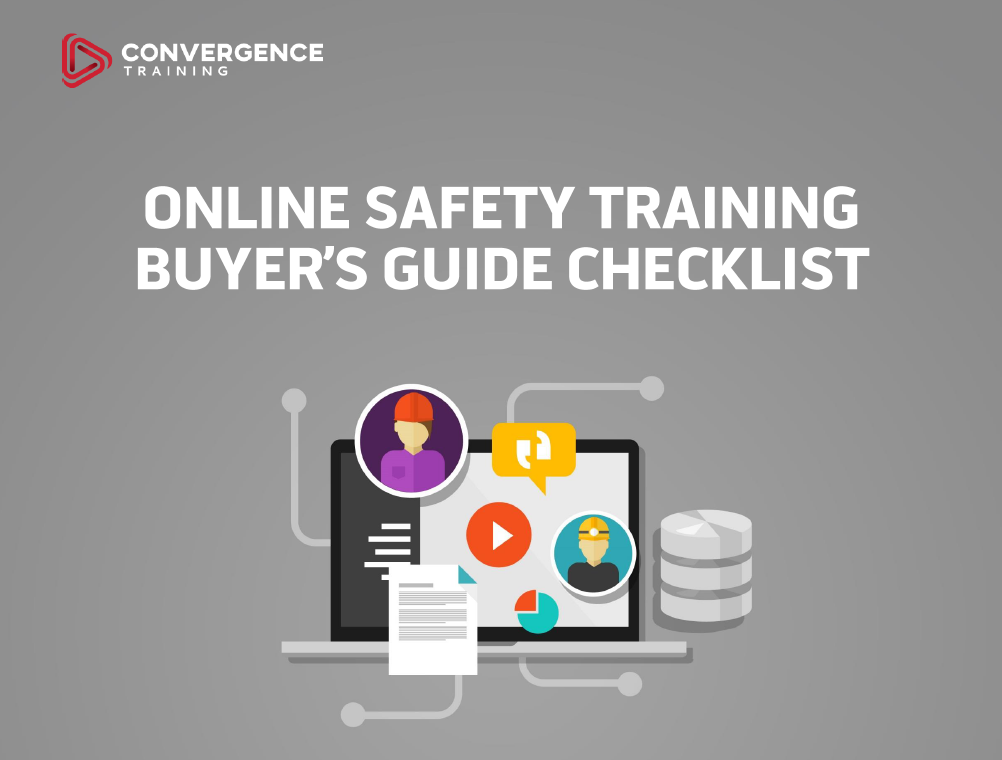 Online Safety Training Buyer's Guide Checklist
Learn how to evaluate the different online safety training solutions that exist to find one that best fits your company's needs with our FREE informative guide and checklist.