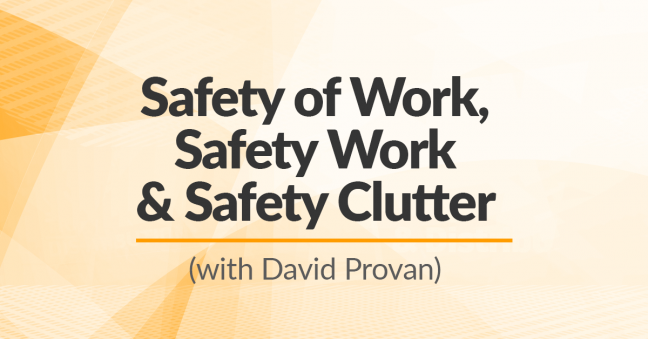 Australian safety professional David Provan is an interesting voice in occupational safety, and recently I read two interesting papers he has co-authored: Safety Work v. Safety of Work and Safety Clutter.
I liked those articles so much we asked David to join us at the first-ever, inaugural meeting of the Portland, Oregon (USA) Safety Differently Book Club. David graciously accepted and he knocked it out of the park, talking about all of these topics with local safety professionals while an adult beverage or two were consumed here in the PNW. So thanks to David for that.
That conversation was so enlightening, I dug deep and asked David if he'd do a recorded discussion on the same basic ideas so we could present it to people who weren't in the Safety Differently Book Club, and he kindly agreed. And the video below is the official record of that discussion.
We'd like to thank David again, we hope you give this talk a listen and find it useful, and we encourage you to drop your thoughts into the comments section below.
I plan on adding some related links and a transcript below at some point soon. Until then, enjoy the video and thanks for being patient with me!
Also, please download our Intro to New Safety Guide, which is 120 pages long and includes insight from 30 different contributors.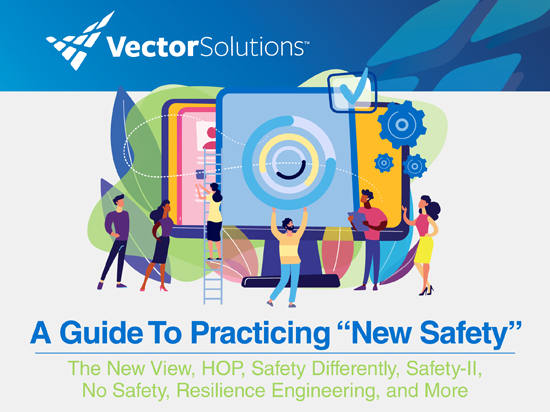 Intro to "New Safety" Guide
What we're calling "New Safety" here goes by a variety of names–HOP, HPI, Safety Differently, Safety-II, Resilience Engineering, and more. Download the guide to learn more about it from many of the world's top experts.