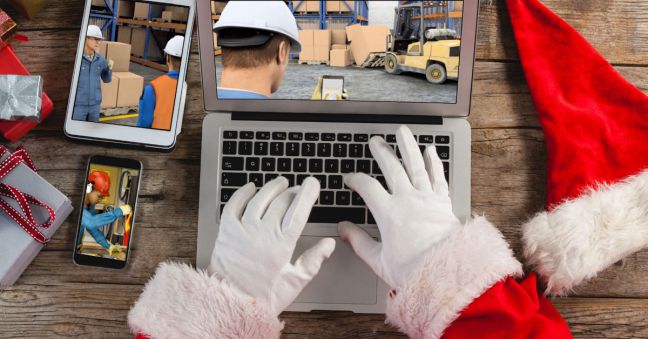 If you're 100% on top of your game when it comes to creating and delivering effective safety training to the workers at your company, then perhaps you have time to consider safety training and other job training for folks who don't work at your company–like, perhaps, the characters in the old animated Christmas special Rudolph the Red-Nosed Reindeer.
Because that's what we've got for you here! See our training suggestions, all drawn from our library of online workforce training courses, for popular characters from the Christmas classic, including Santa, Donner and Blitzen, the Abominable Snowmonster, Herbie the elf (he's the one who wants to be a dentist, remember?), Yukon Cornelius, and of course everyone's favorite, Rudolph himself.
Hope you enjoy this brief bit of levity in the middle of an otherwise productive day, and we wish you and yours a happy holiday season!
Safety Training for Santa, Rudolph & Friends
In this thrilling tale,  a young reindeer shows you can be born with a grogblossom, go into self-imposed exile, round up a crew of fellow travelers, and still return in time to win the girl, save the family, re-establish community, and save the day. Not only that, we learn that dental care at the North Pole is finally put in good hands.
Here's a quick video sample if you need a reminder of this one!
You may remember that in the show, Burl Ives handles the narration, and that the smash hit song is the title tune, "Rudolph the Red-Nosed Reindeer."
Here are our safety and other workforce training suggestions for some of the characters:
Santa–A big snowstorm has Santa stuck at the North Pole on the big night. Rudolph ultimately saves the day, but what the big guy needed was an Emergency Action Plan.
Rudolph the Reindeer–Even as a young buck, barely born, our red-nosed friend is told by no less an authority than Santa himself that he'll never get to fly and pull the sleigh with that red nose. Might be a need for a bit of Workplace Discrimination training here.
Donner and Blitzen–Did you know that Donner was originally known as "Dunder" (German for "thunder") and Blitzen was originally known as "Blixem" (German for "lightning")? It's true. And so we suggest some Electrical Safety for our explosive Nordic friends. Or maybe just an all-day Thor-fest.
Rudolf's Mom–The show makes it clear that Donner is Rudolf's Dad, and we meet Rudy's mum, but she never gets named (tell me if I'm wrong on this, but I think I'm right). That sounds like low-level Sexual Harassment to me, and just plain not fair. A micro-aggression during the #metoo era.
Abominable Snowmonster of the North–By the end of the show, he's tamed and tasked with putting stars on top of trees, so we'll offer some training for Working at Heights.
Herbie the Elf–For the toy-making elf who wants to be a dentist and is teased as a result, we recommend Diversity in the Workplace.
Yukon Cornelius–An entire series of mining safety training for our bearded friend, who's both (1) obsessed with "silver and gold" and (2) quite the risk-taker (wandering the frozen tundra alone, willingly setting off on chipped ice flows, single-handedly attacking The Abominable Snowmonster–and taming the icy beast, no less!).
Island of Misfit Toys–Faced with a bleak future, some would say NO future, these toys that no one plays with might become candidates for Substance Abuse training. Luckily, things don't seem to have turned that way when we meet them mid-episode. Let's hope they get some companionship soon.
King Moonracer–We've got no joke for the winged lion-kind of the Island of Misfit Toys, but he's got such a cool name we thought we'd mention him here. Why he never got a role in a 1970s-era James Bond movie, we'll never know.
Conclusion: Happy Holidays to All from Convergence Training
We'd like to wish all of you a happy holiday season, regardless of the particular holiday(s) you celebrate.
May your family be happy and healthy, and may good fortune smile your way.
Are you familiar with the TV specials we included in this article? If so, we'd love to hear from you. Which were your favorite specials? Which were your favorite characters? Do you still watch any of these today, even as an adult?
If you liked this post, you may also like our similar Safety Training and Santa and Friends article.
And if you liked that article, you may like these other humor-based safety training articles as well:
And don't forget to download the FREE GUIDE TO EFFECTIVE SAFETY TRAINING below.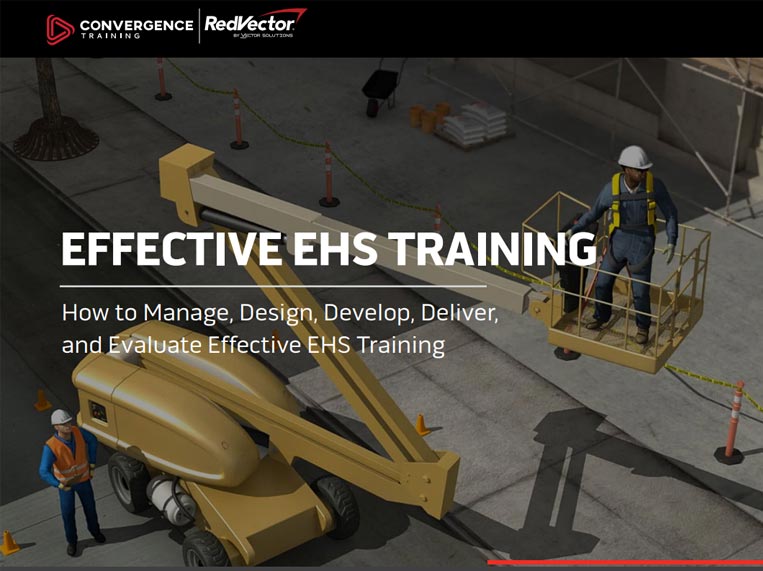 Effective EHS Training: A Step-by-Step Guide
Learn how to design, create, deliver, and evaluate effective EHS training by following these best practices with our free step-by-step guide.