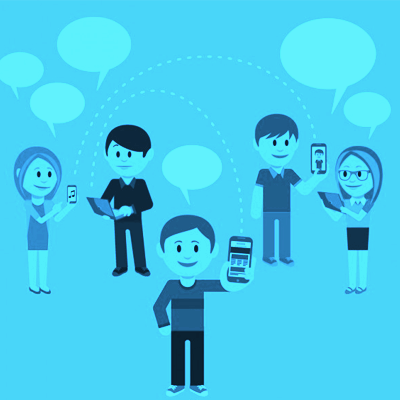 We're in the middle of a big generational change in the United States.
The Baby Boomers are retiring and leaving the workforce. And a new generation, the Millennials, are entering the workforce.
(Quick facts: Millennials were born between "the late 70s" and "early 2000s" and there are somewhere around 75 million of them in the US–more than the number of Baby Boomers. Read more about Millennials here).
It seems you can't go anywhere without hearing or reading about Millennials, how they're different than other generations, how they'll change things, and how to best interact with and communicate with them. Honestly, I think some of this is exaggerated. I've got two daughters who are Millennials, their friends are Millennials, and I seem to be able to communicate with them. They're MILLENNIALS, not MARTIANS, right?
But on the other hand, it's true they've lived different lives, have had different experiences, and have different expectations and desires than some of the rest of us do. At work, that will manifest itself in many ways, and one of those is the kind of safety training they're going to expect, appreciate, and benefit from.
So without wading too deep into the murky philosophical waters of asking "What defines the Millennial generation?", let's take a look at a few simple things you can do to make your safety training better for this new generation.
Better Safety Training for Millennials
So what can you do to tailor your safety training program for this new generation of workers? One thing you can do is look at how safety training is consumed.
This is a generation that has been using computers, the Internet, and mobile devices for much of their lives. That's a good place to begin thinking about this.
So how to appeal to them as a safety training manager? Let's look.
The Online Option
You and I may still remember a time before the Internet was everywhere, but that's not so much the case for Millennials. They're lived most of their lives in the Internet era, they spend a lot of time on the Internet, they're comfortable with the Internet, and they expect things to be on the Internet.
If you're not using a safety training system at work that's on the Internet, and if they can't view and complete at least some of the training online, the first thing they're going to wonder is: why?
Get them a system that they can log into and view online. Let them complete some of their training online, and let them go online to check their training progress for all training too (even the stuff that occurs in classrooms and in the field).
An online system like the one shown below is what they're going to expect and want.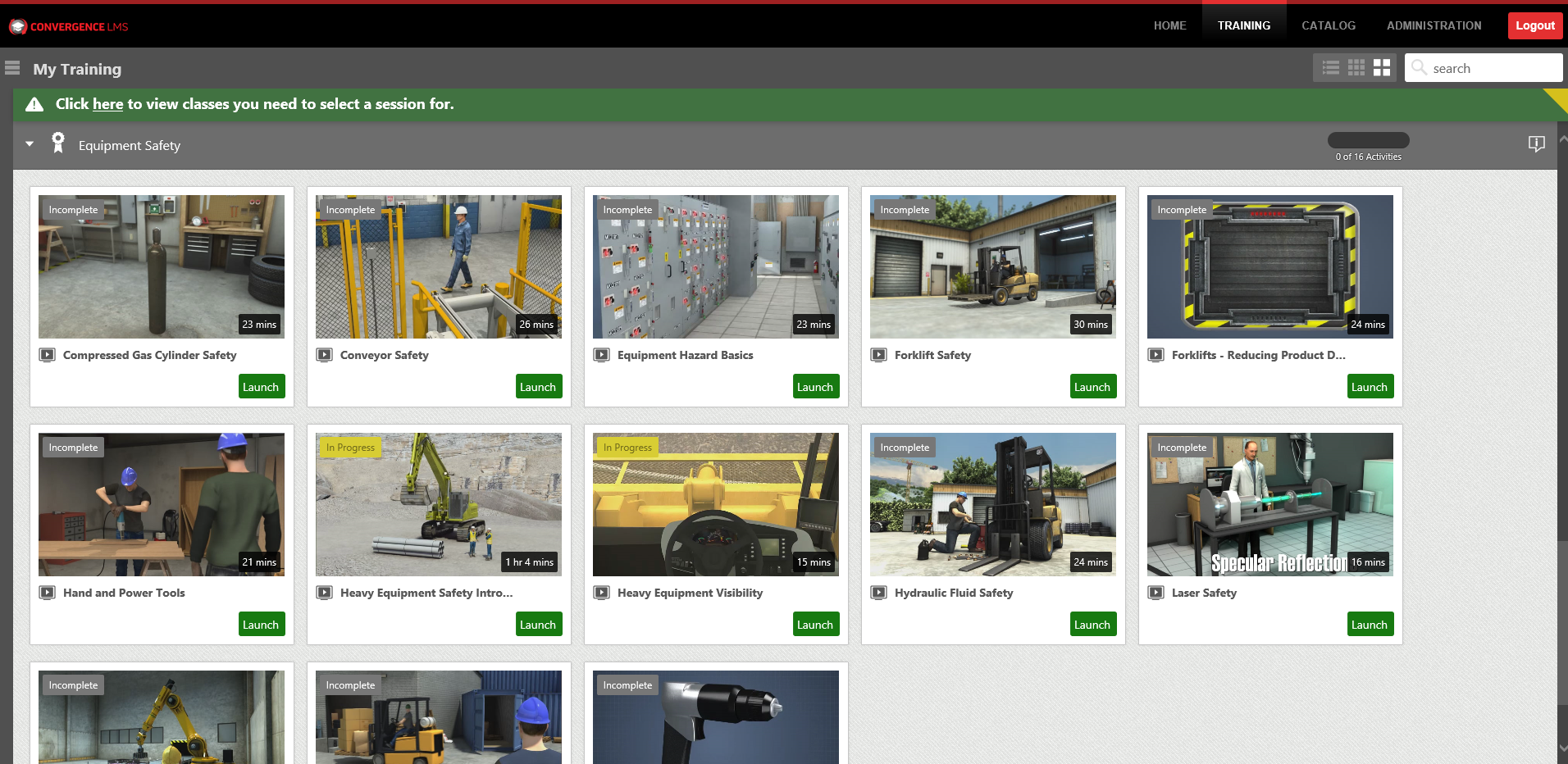 The Engagement Expectation
What about the training materials themselves?
Are you doing ALL your safety training with boring classroom lectures?
Snooze…
Or are you asking your workers to watch safety training videos from the 1980s or even 1970s?
Really?
This is a generation that grew up playing video games and watching 3D movies. A good number of them may go home and play them tonight. And you know how visually exciting and lifelike those games are. And even if your Millennial workers aren't gamers, they're certainly used to high-quality video entertainment. Let's face it, most of them can use their phones to make better videos than a lot of the safety training videos out there.
You're going to need to up your game if you want to get and keep their attention. Engaging videos like the sample below is the way to do it.

Want to see more? Click to see samples from specific safety training courses.
Short and Sweet
There's a lot of talk and writing about what the Internet and social media has done to our brains and our ability to focus attention for a long period of time.
I'm not a scientist and I want to side-step that issue. But it's definitely worth recognizing that Millennials are used to consuming media in short bits. What's the longest cat video you've ever seen on Facebook–a few minutes long? You get my point.
So, keep your training short. When we create safety training, we keep the online courses short and we separate them into even shorter screens, typically 30-60 seconds long, like in the sample from a Machine Guarding eLearning course below.
This makes it easier to refer back to a specific part later, too.
Note: Instructional designers call this "chunking." Check our review of chunking here and our article on chunking in safety training here.
Make it Mobile
What's the first thing you think of when you read the word Millennial? Is it the word phone? If not, do phones and mobile devices at least come to mind pretty quickly?
There's a reason for that. Many Millennials have smart phones and mobile devices. And they use them. And they expect to use them.
If you're training system isn't online, you're way behind the curve. But even online training that's not available via mobile devices (and optimized for viewing with mobile devices) is not up to snuff for this generation. Remember, they do a lot of stuff with their phones. They're going to expect mobile safety training, too.
Make sure your safety training system includes mobile compatibility that allows your workers to easily search, launch, view, complete and even later refer to their safety training materials, as shown below.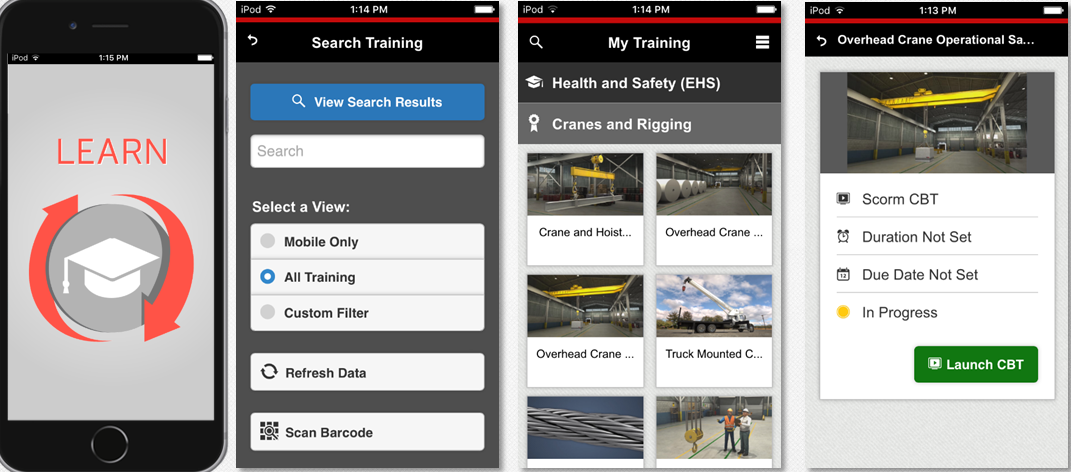 Seriously Social
Social media. Perhaps you've heard of it?
Here are a few reminders: Facebook, Twitter, YouTube, LinkedIn, Pinterest, and Instagram. And that's just the stuff that folks "of a certain age," like myself, use and are familiar with.
Millennials use a lot more, like Tumblr, Snapchat, and others.
And there are even ones specially made for the workplace, like Jive, Trello, Slack and the brand-spankin' new Workplace (by Facebook).
And what are they used to doing with those social media tools? They create content, they share content, and they comment on content. They collaborate.
They're going to expect to be able to do the same kind of things at work. Remember, they've got smart phones that are powerful computers and can take great photos and videos. This can become a useful part of your safety training. And they're going to have job-specific knowledge that you (as a trainer) and even their supervisors don't know. If you insist on making safety training a one-way conversation that flows from the top down, and if you refuse to open a dialogue and bring these social tools into play in safety training, you'll not only lose some of the respect of your Millennial workers, you'll also lose some valuable opportunities for your company to learn more and to be safer. Plus, you'll ultimately lose your employees, who will move on to a different company that recognizes that the times have changed.
Conclusion: Safety Training for Millennials
What thoughts do you have about safety training for Millennials? What do you think about what we said above? What else should we have mentioned? Share your experiences and thoughts below…we're looking forward to it!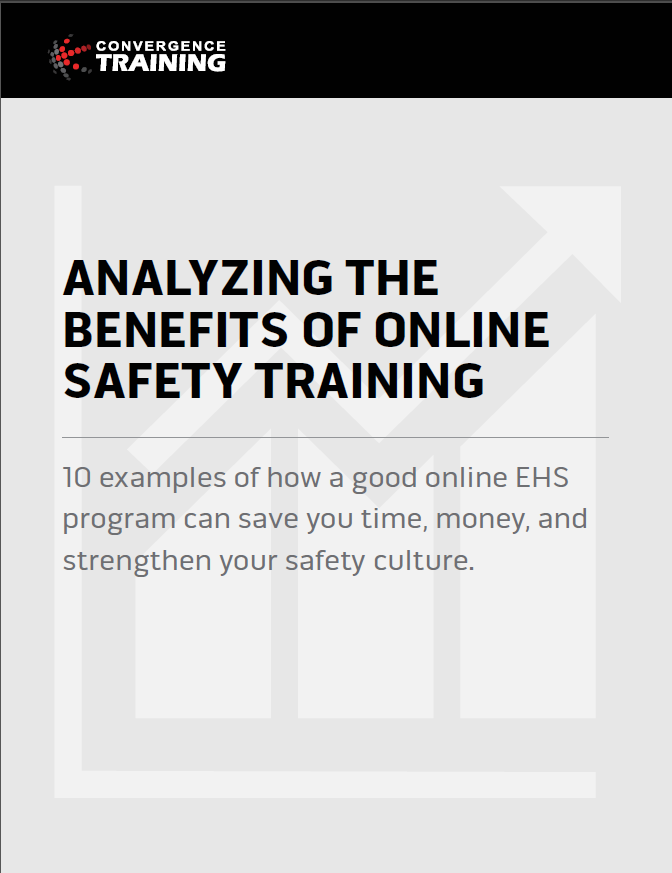 Benefits of Online Safety Training
Wondering if you should make the plunge with online safety training? This guide gives 10 reasons why, each based on experiences at real companies like yours.