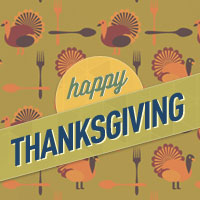 Thanksgiving day! A time to reflect on all our good fortunes and be thankful. A cherished opportunity to enjoy the company of not only our immediate family but our extended family too. A time to eat a wonderful meal, all expertly cooked and artfully served, while enjoying the company of all.
Well, that's how it works sometimes, for some people. More power to them, right?
Other times, though, Thanksgiving doesn't go quite according to plan. To prepare for those instances, you may want to consider some of the following titles from our online workforce training and online safety training libraries.
Read on for some tips and chuckles. And despite the tongue-in-cheek approach below, we truly DO wish you a great holiday.
Safety Training Suggestions for Family Together Time on Thanksgiving
OK, let's get to the jokes about safety issues involving Thanksgiving with the family.
1. The safety problem: Daughter's boyfriend invited but not made aware in advance of various family issues and dramas.
How can you blame the young man if he hasn't been warned in advance?
2. The safety problem: Too many family members, some of whom are not fond of one another, all together in one house.
There's a reason some of us move to different states…
3. The safety problem: Mean-spirited cousin Harold from Duluth doesn't even get invited.
Sometimes you just have to quit playing nice.
4. The safety problem: Uncle Jim mistakenly tries to tell Mom who should sit where.
Don't be telling Mom anything. It's her house and she's worked hard all day.
5. The safety problem: Dad burns the turkey.
Dad!!!
Our Training Suggestion: Fire Safety
6. The safety problem: Various dishes arrive at table at different times spread out over 45 minutes.
Getting all the food on the table at the same time ain't easy.
Our Training Suggestion: 5S
7. The safety problem: Know-it-all windbag Uncle Phil with an opinion on everything won't stop talking.
Hey, it's the Thanksgiving Day table, not a Facebook comments section in a political discussion.
8. The safety problem: Uncle Waldorf, already warned to eat more slowly, inhales the turkey and chokes on the wishbone.
Slow down, friends!
9. The safety problem: Jamal hurts his back while trying to help Charles, who ate too much, get up from the table.
Let's practice safe lifting procedures and make it home safely, everyone.
10. The safety problem: Aunt Dottie drinks too much sherry, gets tipsy, and teaches the kids how to dance the hokey pokey.
There's a time and place for everything, but this is neither the time nor the place.
11. The safety problem: Family argument at MAXIMUM volume.
Things have been known to get heated.
12. The safety problem: Post-dinner gastrointestinal distress.
'Nuff said.
13. The safety problem: Full-scale, complete family breakdown.
We all hope for our better stars to guide us, but it doesn't always work out that way.
14. The safety problem: Cousin Jeff puts his foot through the TV screen after his football team loses AGAIN on national TV (note: this particular issue is most often experienced by fans of the Detroit Lions–Go Lions! Roar! Beat the Bears!).
I'm pretty sure this is our year! Hope springs eternal in "The Dirty D."
More Humor-based Safety Articles
Enjoy this post? If so, you might like some of our other "special" training recommendation posts too, including:
Here's hoping your Thanksgiving goes better than the ones discussed above. In addition, Convergence Training would like to sincerely thank our customers for the business, and the Convergence Training Blog Team would like to thank our readers for checking us out. Have a great holiday!
Want one last look at some of our training materials? Here's a quick highlight video.
Don't forget to download a FREE COPY OF GUIDE TO EFFECTIVE SAFETY TRAINING, BELOW.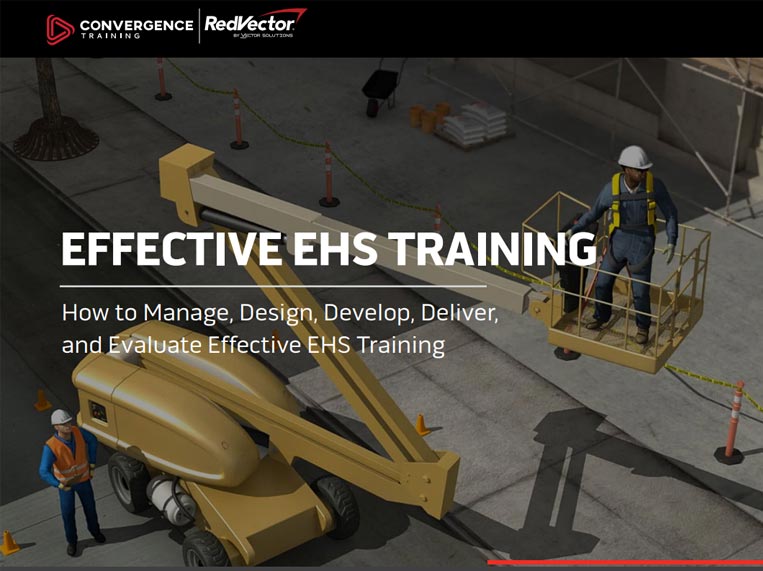 Effective EHS Training: A Step-by-Step Guide
Learn how to design, create, deliver, and evaluate effective EHS training by following these best practices with our free step-by-step guide.