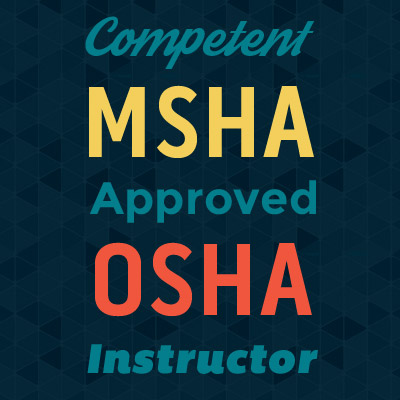 If you're new to safety, the different roles and titles can get a little confusing.
Actually, that's true even if you've been kickin' around in safety for a while.
Things get even more confusing if you're trying to keep up with roles that are specially defined by regulators in certain circumstances. For example, OSHA and MSHA mean different things when they refer to "competent persons."
And things can get still more confusing when one regulator uses two different terms for something that's pretty similar. For example, MSHA refers to Part 46 trainers as "competent persons" but to Part 48 trainers as "MSHA-approved instructors."
Confused yet?
If so, we'll get you back on solid ground shortly, we promise. Read on to clarify what we just talked about.
The OSHA Competent Person
To OSHA, a competent person is someone who's present while work is being performed.
In all contexts, according to OSHA, the competent person is "one who is capable of identifying existing and predictable hazards in the surroundings or working conditions which are unsanitary, hazardous, or dangerous to employees, and who has authorization to take prompt corrective measures to eliminate them" [1926.32(f)].
However, in addition to that general, two-part requirement, OSHA places additional requirements on the competent person in different contexts through language in various standards.
To read more about this, see our post about the OSHA Competent Person.
The MSHA Part 46 Competent Person
By contrast, to MSHA a competent person is a role that's related to training, not directly to work being performed.
The MSHA competent person is  "a person designated by the production-operator or independent contractor who has the ability, training, knowledge, or experience to provide training to miners in his or her area of expertise. The competent person must be able both to effectively communicate the training subject to miners and to evaluate whether the training given to miners is effective" [30 CFR 46.2].
Please note that the role of "competent person" only applies to the Part 46 MSHA regulation that covers most (but not all) surface mines.
For more about this, please read our article on the MSHA Part 46 Competent Person.
The MSHA Part 48 Approved Instructor
And, if MSHA's Part 46 regulation specifies that a "competent person" is the one to provide safety training to miners, things are different in MSHA's Part 48 regulation.
For Part 48, it requires an (MSHA-) approved instructor to lead the safety training.
Approved instructors typically have to go to a three-day "instructor training" session held by MSHA or an MSHA designee to get that approval.
To read more about all this, see our article on the MSHA Part 48 Approved Instructor.
Conclusion: Hope that Helps!
Got any questions for us? Anything to add? Let us know, the comments section is right below.
And while you're here, help yourself to our free Online Safety Training Buyer's Guide Checklist, below.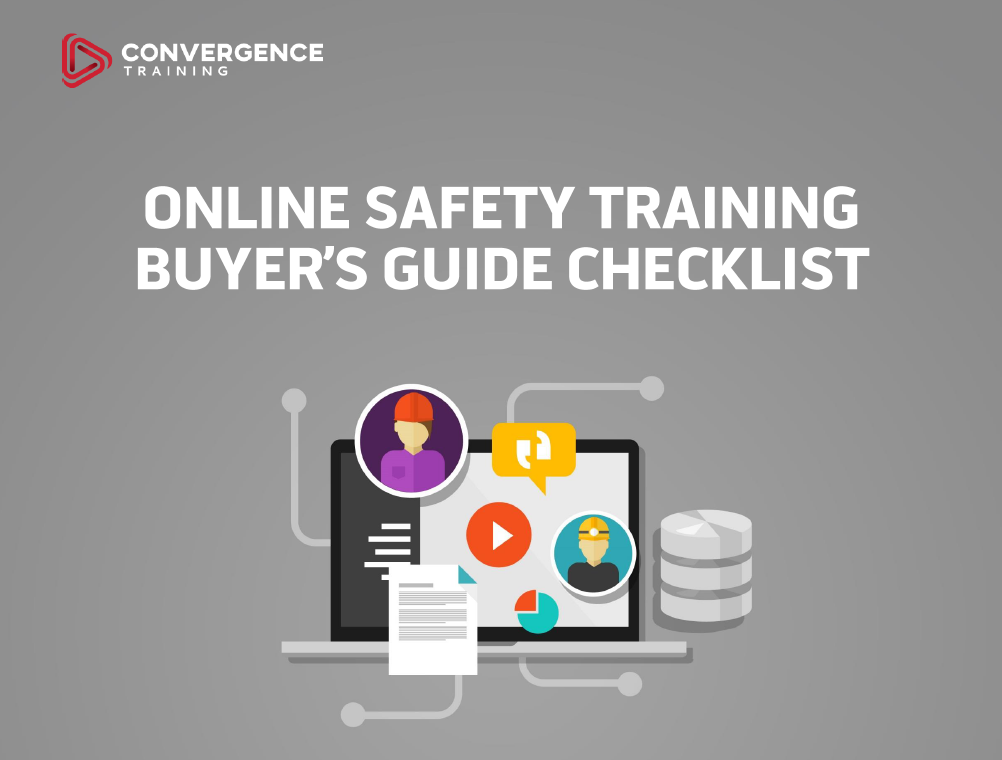 Online Safety Training Buyer's Guide Checklist
Learn how to evaluate the different online safety training solutions that exist to find one that best fits your company's needs with our FREE informative guide and checklist.