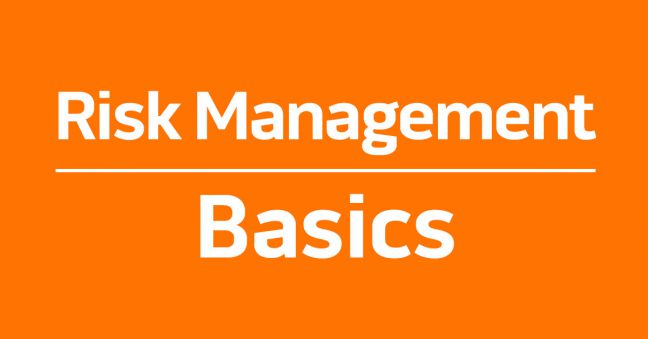 In this installment of our Risk Management Basics series, we're going to get very, very basic. In specific, we're going to ask what does "risk" mean in risk management. How that's for a basic Risk Management Basics topic?
And before we get going explaining what risk means in the context of risk management, we'd like to invite you to use the comments section to suggest topics for future risk management basics series articles. Just let us know what risky topic you'd like to learn more about…
And if you're involved in occupational safety and health, feel free to download the free Guide to Using Risk Management for Occupational Safety and Health at the bottom of this article (but note, this article addresses risk management and risk assessment in a general manner and can be applied to any aspect of enterprise risk management).
 Risk–What Does It Mean?
So you've decided you're going to start applying risk management in one way or another at your organization. But wait a minute…what does risk mean, anyway?
So you turn to the ISO 31000-2018 Risk Management-Guidelines standard to find out. Why not–it's a reputable international standard on risk management.
Risk and Uncertainty and Deviations
ISO 31000 defines risk as the "effect of uncertainty on objectives" and notes that "(a)n effect is a deviation from the expected."
Notice that the effect is just a deviation, or change, from what's expected. That means the effects that result from risk are not necessarily a negative thing and also are not necessarily a positive thing. In fact, the effects resulting from risk can be negative, positive, or a mixed bag–both negative and positive.
That means risk can lead to threats, as we tend to risk of risk most commonly, but also to opportunities.
So that's the big risk management lesson for today. Risk isn't always a "bad" thing, and it's not always something that might lead to a negative outcome. Instead, risk is about the unknown, about uncertainty, and about deviations from expectations. It's about threats but it's also about opportunities. And so your risk management strategy, in identifying risks, will at times have to come up with strategies for protecting against certain risks while embracing others.
Where to Learn More About Risk Management
Of course, you can hang tight for the next article(s) in our Risk Management Basic Series, but here are some additional resources for you if you want to kickstart your risk management awareness.
Risk Standards and Organizations
Risk Management Basics Articles from Convergence Training
Occupational Safety & Risk Management Related Articles from Convergence Training
Other Risk-Related Articles from Convergence Training
Conclusion: Risk Can Lead to Threats and Opportunities
You may have already been aware of this dual-directional definition of risk as the effect that uncertainty has on the pursuit of an objective, meaning the effect can be positive or negative (or some of both) and can be concerned with threats or opportunities. Or, maybe you find this a little surprising and counter-intuitive. If the latter is true, give this a little more thought before you move on with you day, because it's a critical aspect of risk management.
Otherwise, we hope you have a great day and invite you to stay tuned for our next Risk Management Basics article. And don't be shy about using the comments section below to engage in some risk talk with us–tell us how you use risk management, ask us for information about something related to risk, or tell us whatever else is on your mind.
Finally, although risk can be used in relation to any of an organization's objectives, we do have a free guide to using risk management for occupational safety management for you below. Feel free to download our free Guide to Risk-Based Safety Management if that's up your alley.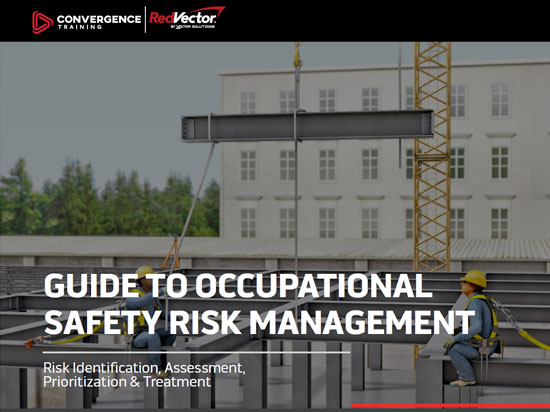 Free Download–Guide to Risk-Based Safety Management
Download this free guide to using risk management for your occupational safety and health management program.