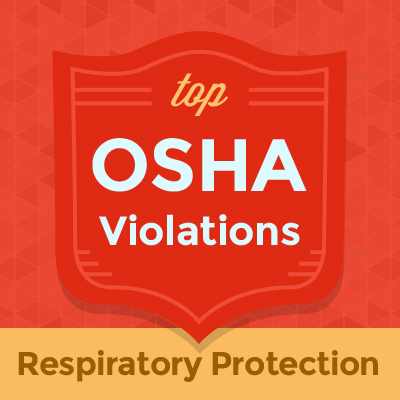 OSHA puts out a list of the top 10 most cited violations every year. Many of the same standards appear on the list again and again. So we're pulling together some things to help you train your workers about each.
Because respiratory protection is often on that list, we've got a list of  respiratory protection training resources for you. They include a link to our own e-learning course, a fun word game, an interactive glossary of terms OSHA defines in the standard, and some respiratory protection FAQs. Hope you find it helpful.
Convergence Training is a training solutions provider that offers many e-learning courses, including health and safety e-learning courses, in addition to several learning management systems (LMSs) you can use to assign, deliver, track, and report on training. Contact us to set up a demo or learn more.
While you're here, why not download our free Guide to Effective EHS Training?
Respirators Training Materials
Here is a link that leads to a sample of our Respiratory Protection e-learning course. Check it out, it's pretty cool.
And here's a fun respirators word game–just right for the Friday safety meeting.
And finally, here's an interactive glossary of terms OSHA defines in the standard.
Respirators FAQs
What's the regulation, again?
1910.134 (Respiratory Protection)
Does OSHA have a Safety & Health Topic webpage for respirator-related hazards and regulations?
Sure do. Here's OSHA's Safety & Health Topic page for Respiratory Protection.
Does OSHA have any eTools for the respirator regulations?
Yep, here's OSHA's Respiratory Protection eTool.
Does OSHA provide any other helpful resources?
Quite a few. How about these?
What about NIOSH? Do they offer resources too?
NIOSH has few, too, including: