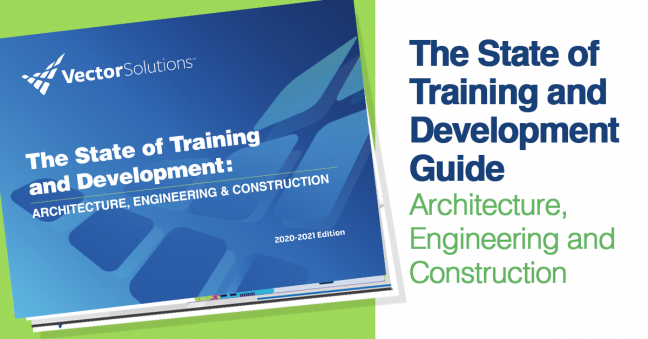 At Vector Solutions, we specialize in performance improvement solutions and training solutions for many industries, and our Vector partners at RedVector have an especially strong offering for training and continuing education for the people in the Architecture, Engineering & Construction (AEC) industries.
In this guide, we've pulled together research we've done from AEC industry sources, our own AEC customers, training experts, data on our own product and course utilization, and more to give you some insight into the state of Architecture, Engineering & Construction training as we head into 2021.
Hope you find this helpful. Let us know if you've got questions about AEC training solutions, including learning management systems (LMS), continuing education, online AEC courses, or more.
In addition to this guide, you might find our recent State of Industrial & Manufacturing Training Guide and State of Learning & Development in 2021: See What the Experts Think! guide interesting as well.
State of Training in AEC Guide (2021)
Download this guide for all sorts of helpful insights into the state of training in architecture, engineering & construction industries as we enter 2021.