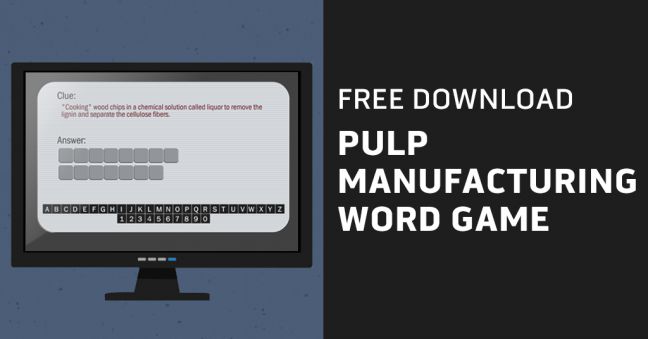 Are you in the pulp (or pulp and paper) manufacturing industry?
If so, you're gonna like what we've got for you here.
It's a fun-to-play, Wheel-of-Fortune-style word game. But it's not about the kind of boring, unimportant stuff that TV game shows tend to fixate on. That's right–it's about pulp! A truly fascinating subject worthy of many fine games.
If you wish, you can use this game to quiz yourself. Or, you might want to use it as a quiz while you're training employees. It might be especially helpful if you're onboarding new hires with little or no experience in pulp manufacturing. They may even admit to having a little fun this with.
And remember that you can project this on a screen during a weekly team meeting as a fun way for the entire team to work and learn together.
Have fun and let us know what you think. And check the Convergence Training blog for helpful articles and other free word games, too.
The word game is a simple scroll below. You can return and play it from this article whenever you want. Or feel free to email it to friends or even put a link to it on your company website. It is your oyster, as they say.
We've also set this up so you can download a free copy of the game below and import it into your SCORM-compliant LMS. Read on for more about that option.
In case you're curious, the terms and definitions in this word game came from two eLearning courses in the Convergence Training Pulp Manufacturing eLearning Library:
As if that's not enough, there's an interactive papermaking glossary that comes with amazing images from the courses as well. All together, this word game, that glossary, and the courses are a great pulp combo-pack.
NOTE: If this game doesn't display correctly for you, try playing it with the Internet Explorer (IE) web browser.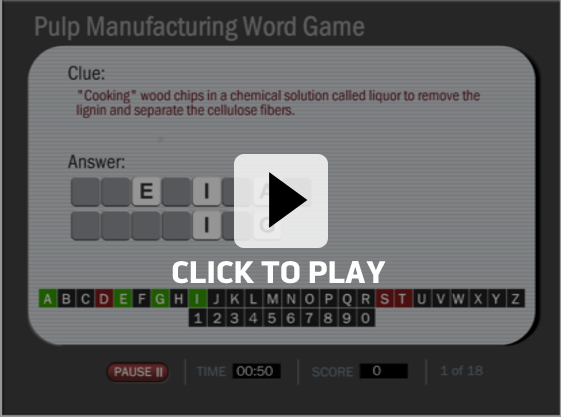 If you liked this game a LOT, you can download a free copy. Please note that this free copy is in the SCORM format and is intended to play inside an LMS. You can't play it if you don't first import it into an LMS. If you're not sure what that all means, check the two linked articles below before you download the word game.
If you're now sure you've got a SCORM-compliant LMS, go ahead and download the pulp manufacturing word game.
Below are short video samples from the courses these terms came from. Click the arrow to play the video sample; click the links to learn more about the courses.
Pulping and Papermaking Overview
Introduction to Paper and Board Machines
And lastly, to learn about online paper manufacturing training, download our free guide.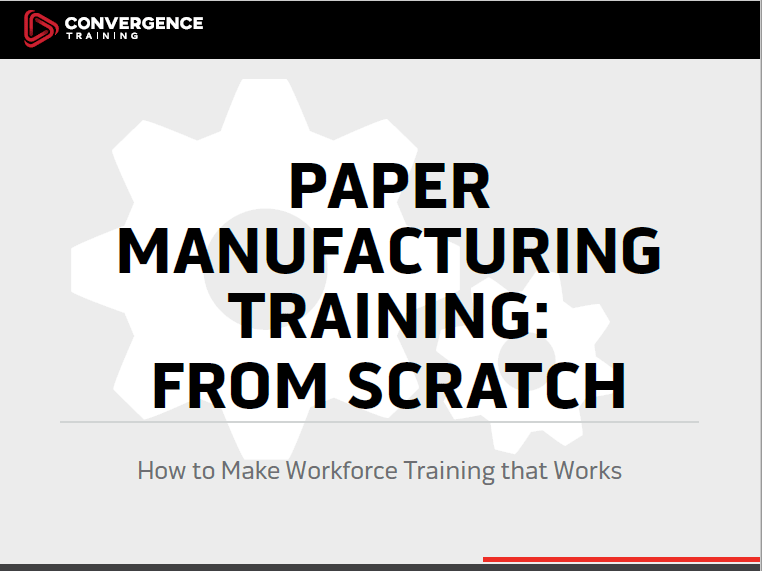 The Papermaker's Guide to Online Training
Need to know how to use online training tools at your paper manufacturing company? This guide will tell you everything you need to know and will help you get started.