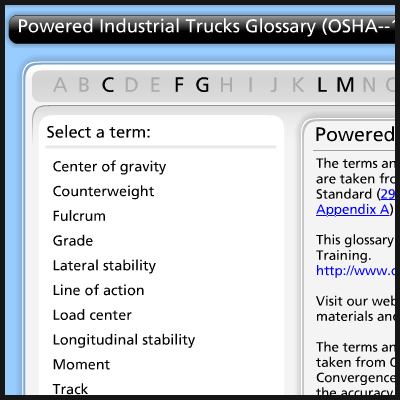 Every year, OSHA creates a list of the ten most commonly cited standard violations. Here's the most recent list–OSHA's Top Ten for 2015.
Because the same standards typically appear year after year, we make a lot of resources available to our readers for each of those standards. That includes free downloadable safety word games, blog posts chock full of informational and training resources, and interactive glossaries about the terms defined in the standard.
And that's what we've got for you in this article–an interactive glossary of terms defined in OSHA's Powered Industrial Truck (PIT) standard, 1910.178.
Just click the MORE button below to check it out.
Convergence Training is a training solutions provider with a long history of creating EHS training solutions.
Learn more about our training management solutions, eLearning course libraries, and custom training solutions.
Here's the PIT glossary, directly below.
We've got some other goodies for you below that too, so don't forget to scroll down.
If you're looking for some help with your current forklift safety training at work, you may find some of our forklift training elearning courses interesting.
Here's a short sample of our Forklift Safety course.

Here's a short sample of our Forklifts-Reducing Product Damage course.

Here's a short sample of our Clamp Trucks–Reducing Paper Roll Damage course.

And here's a short sample of our Warehouse and Loading Dock Safety course.

Need some helping administering that training and other safety training? Need help storing completion records, running reports, and so on? Then you might also be interested in our Enterprise LMS. Check out the short two-minute video below.

Finally, feel free to download our free Guide to Effective EHS Training PDF. And don't forget to let us know if you have some questions.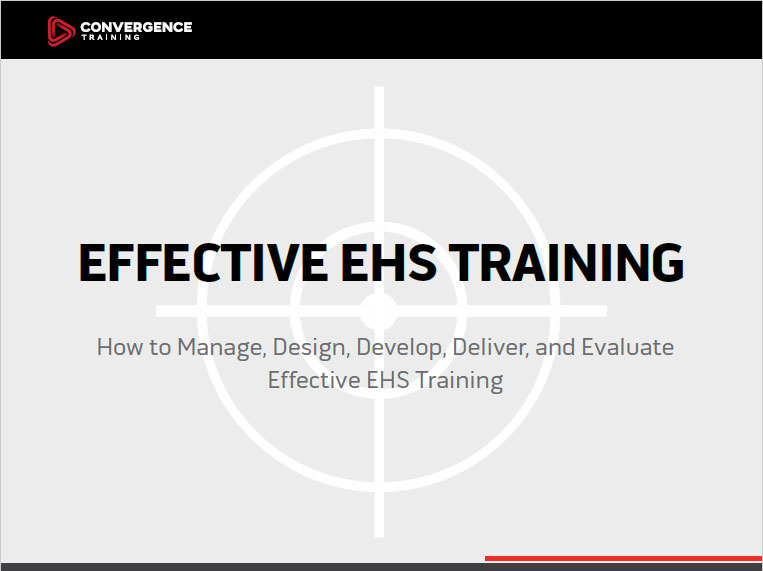 Effective EHS Training: A Step-by-Step Guide
Learn how to design, create, deliver, and evaluate effective EHS training by following these best practices with our free step-by-step guide.