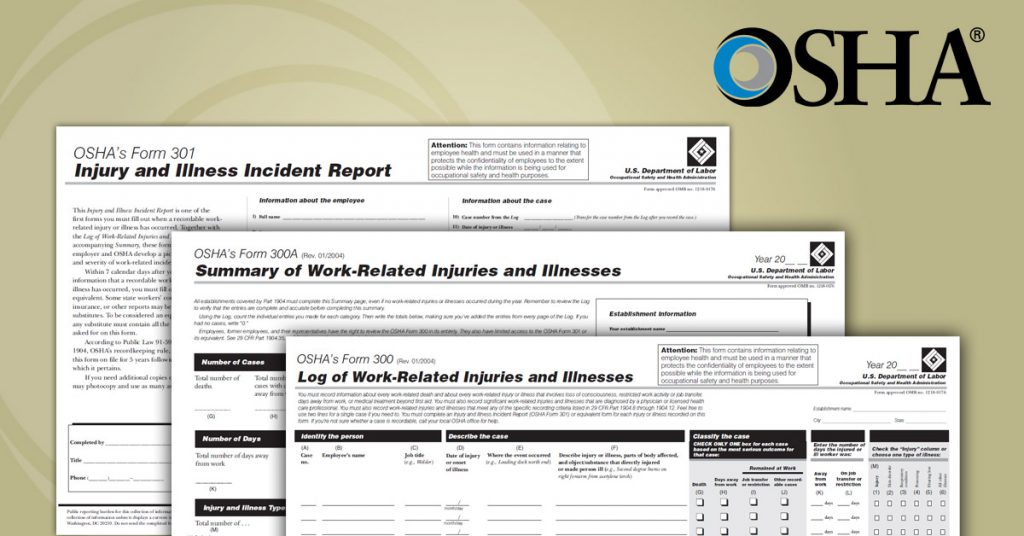 A quick head's-up for everyone: OSHA has once again provided a reminder to post your OSHA Form 300A, the summary of work-related injuries and illnesses, for the previous calendar year.
We've got a bunch of 300A-related information for you below.
Or, just download our FREE GUIDE TO OSHA REPORTING & RECORDKEEPING! 
Who Has to Post OSHA Form 300A?
Employers with more than 10 employees whose establishments are not classified as a partially exempt industry.
Click here for a list of partially exempt industries.
Which Form is 300A?
Form 300A is the Summary of Work-Related Injuries and Illnesses.
It's a list of all the work-related injuries and illnesses at your establishment last year.
When Must Employers Post Form 300A?
By at least February 1 and until April 30.
Where Should Form 300A Be Posted?
In a spot that's visible to all employees. Here's how OSHA puts it in a recent OSHA Quick Take:
[300A]…must be displayed in a common area where notices to employees are usually posted.
What Information Should Form 300A Include?
Form 300A is a summary of the illnesses and injuries that occurred in the workplace during the previous year. The information in Form 300A is taken from Form 300, Log of Work-Related Injuries and Illnesses.
Click here to read more about Form 300A.
What's the Point of Posting Form 300A?
So that employees can be aware of the occupational illnesses and injuries experienced in the establishment where they work.
However, that's not the only way 300A can be used to make a safer, more informed workplace. Stay tuned for a blog article (hopefully tomorrow) with more information on using the 300A to create a safer workplace.
What If There Were No Injuries or Illnesses Last Year?
You still have to post Form 300A.
How Long Do You Have to Keep Form 300A (and Other Similar Records) on File?
At least five years after the year for which they contain data.
Where Can You Download Form 300A?
Click here to download Form 300A, other OSHA record-keeping forms, and instructions on how to complete them.
Is This the Same Thing as the OSHA Online Recordkeeping Submission I've Heard So Much About?
It's the same form (or information from the same form) but it's a different deadline.
What you need to do know is post 300A at work.
You'll have to submit that same form, in the same or in similar formats, to OSHA online before July 1, 2018.
Learn more about OSHA's online reporting requirement here.
Does Convergence Training Offer a Product to Help Track Reportable Injuries & Illnesses, Create Form 300A, and Submit Injury & Illness Data to OSHA Online?
Sure. Check out our Incident Management Software, or IMS.
We've provided a quick video overview for you below, or just contact us if you've got questions.
Conclusion: Now's the Time to Post OSHA Form 300A at Your Work
So make sure you've got that Form 300A posted at work and stay tuned for a follow-up article with some ideas about how you can use your Form 300A not only to notify employees about injuries and illnesses last year but also to create a safer, healthier workplace.
Speaking of injuries and illnesses, feel free to download the FREE GUIDE TO OSHA REPORTING & RECORDKEEPING below.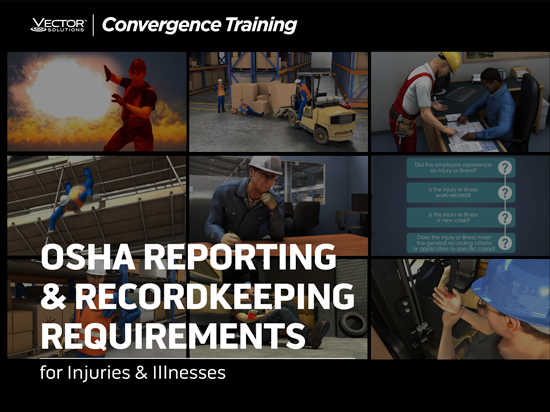 Free OSHA Injury & Illness Reporting & Recordkeeping Guide Download
Download this free guide to learn what you need to know about OSHA requirements for injury & illness reporting and recordkeeping.