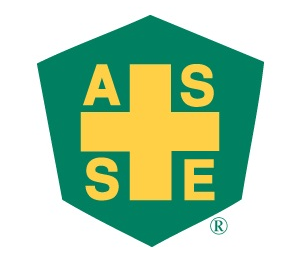 We're always excited to work together with a professional safety organization like the American Society of Safety Engineers (ASSE), and so we're excited and honored to have written an article for their Professional Safety magazine (gated-must be an ASSE member).
Thanks to Tim Fisher, Standards Development and Technical Services, for recommending us to the Professional Safety staff, and to Sue Trebswether, Editor/Manager at Professional Safety, for all the hard work and good cheer.
Go here to read the magazine and our article. Remember, you've got to be an ASSE member, but that starts at only $150/year, and that $150 pays for many, many benefits. It's a safety bargain to be sure.
But don't rush away too quickly! We've got a series of ASSE-related materials that we've created for you below, plus a free 60-page Guide to Effective Safety Training you can download and some more cool safety training stuff.
It's all below the MORE button, just waiting for you.
And stay tuned to Professional Safety, as this is the first in a multi-article series on safety training that we're writing for the magazine. Our next article will appear in their January, 2017 issue, and we'll have articles in their March, May, July, September, November, and January (2018) issues as well. So get in here, at the ground floor, and settle in for the long haul with us! 🙂