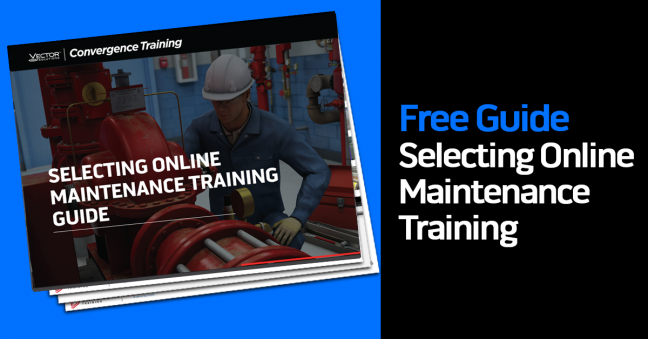 Training the employees in a top-notch maintenance department is a daunting effort.
In this guide, we tell you what you need to know about maintenance training programs in general as well as using online training courses and tools for part of your training.
The guide covers the following aspects of designing, developing, and implementing your maintenance training program:
Benefits of maintenance training programs
Benefits of of online training
How online training "fits" into your overall training program
What is online training?
Beginning your online training search
Online training selection criteria
Enjoy the free guide to maintenance tech training programs and let us know if we can help you out!