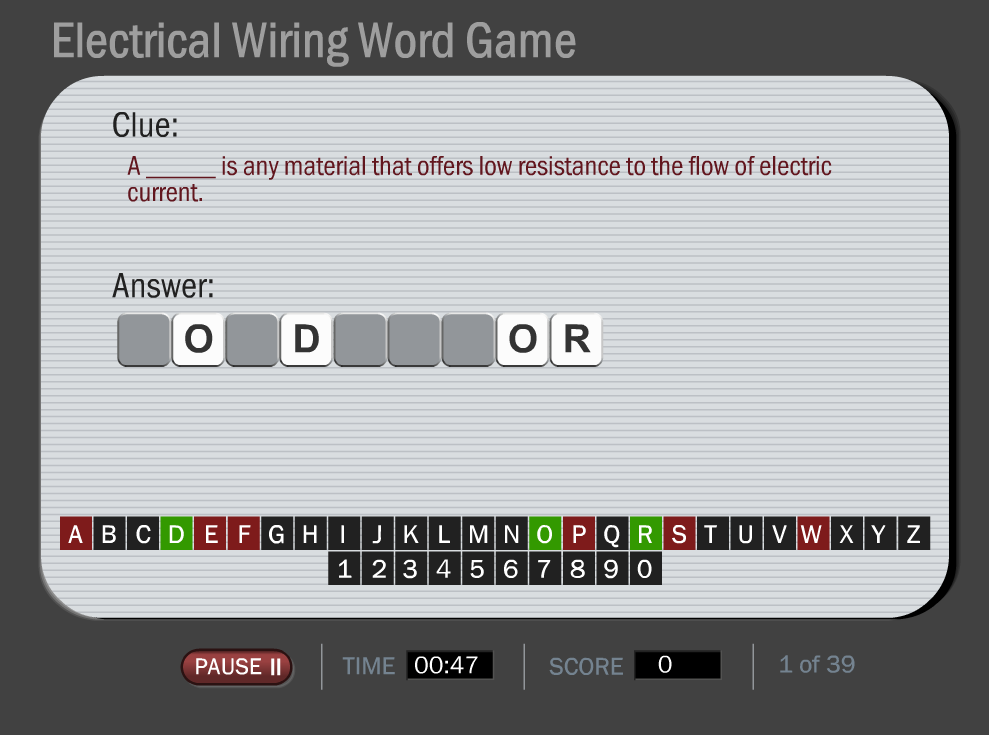 Looking to add some fun to your safety training?
Need to shake up your safety meetings? Looking for a quick and easy way to provide refresher training to workers?
Or perhaps you'd just like to test your own safety knowledge?
If so, you may like safety training word game about electrical wiring.