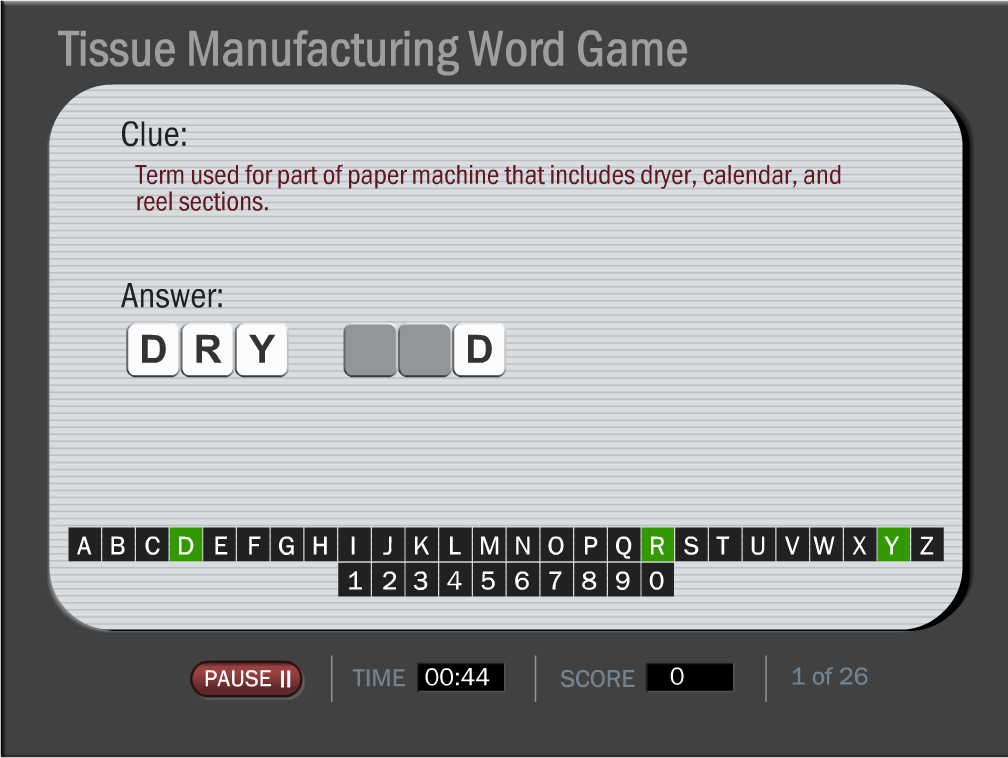 Are you in the tissue manufacturing industry?
If you are, you're going to like what we've got for you here.
It's a fun-to-play, Wheel-of-Fortune-style word game that just so happens to be all about terms used in tissue manufacturing. How often do you run into that, right?
Use the game to test your own knowledge, or use it to quiz employees. You might find it especially useful if you've got some new hires with little previous tissue manufacturing experience. They may even thank you or tell you it was fun.
And don't forget that you can project this on a screen and play it together as a group.
Have fun, let us know how you did, and check the Convergence Training blog for helpful articles and other free word games.