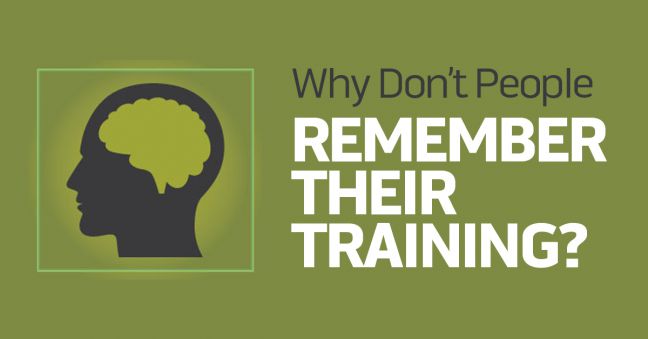 You tell them, and you tell them, and you tell them again, and they still don't learn.
Sound familiar? Have you ever uttered these words to yourself after a training session?
If so, you may need to remind yourself of some old cliches:
Telling ain't training
Learners aren't empty vessels you pour information into
Don't be the sage on the stage
Don't spray and pray
So if you hold training sessions, and your employees seem to forget the training immediately, it may be time to quit blaming them and turn your thoughts inward: what can you do to create more memorable training experiences? How can you help workers remember and apply what they learned during training when they're back on the job?
To that end, we're going to give you a quick overview of how people process, store, and later retrieve information. This is the first step to making training that's more memorable.