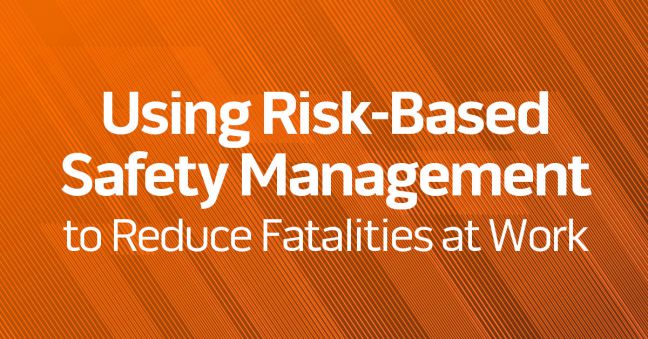 Risk management can be a powerful tool in occupational safety and health. And when applied strategically, it can help safety managers avoid serious injuries and most importantly fatalities at work.
That's good to know, because as our risk management/safety management expert Pam Walaski explains in the interview below, the rates of occupational fatalities haven't been going down as of late and we can do better.
In the interview below, Pam (who's also done interviews with us on Risk Management and Safety Management Systems as well as Five Steps to Implementing Risk-Based Safety Approaches) explains the current and sad reality of occupational fatalities, explains why risk management is a tool we can use to combat these fatalities, and shows us how to get started.
As always, thanks to Pam.
Also, know we've included a free starter's guide to using risk-based occupational safety management at the very bottom of this article. 
You can watch/listen to the discussion in the video below or click MORE to read a transcript (the guide's down there, too).