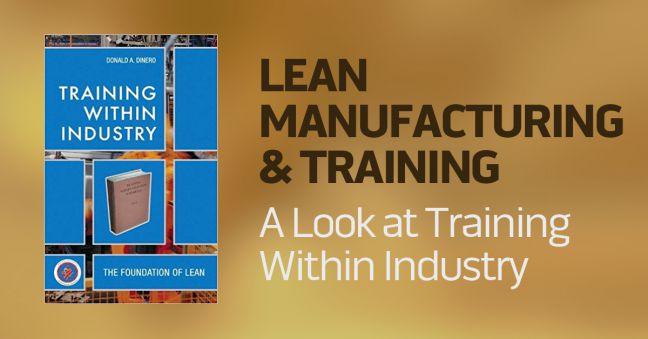 Our customers are very interested in being more efficient. That's why they come to us looking for help with their training programs. But of course training isn't the only solution they look at to increase efficiency. As a result, many are interested in lean manufacturing principles, and so we've recently been running a series of articles on some basic lean concepts. For example, we've had articles introducing 5s/lean 6s, kaizen, and kaizen events, and we've even listed some ways you can use these lean tools to create a safer workplace.
In this article, we're going to look at another aspect of lean manufacturing–Training Within Industry (TWI). Training Within Industry is the lean approach to training, has been used by Toyota and other manufacturers throughout the world for decades, and still has valuable lessons that can be put to use in training today.
Read on to learn more.
After you've read this article, you might want to read the following articles for a deeper dive on different TWI issues:
And you may also enjoy the following lean manufacturing articles:
And to top it off, we've included a FREE "5 PRINCIPLES OF LEAN MANUFACTURING" INFOGRAPHIC you can download at the bottom of this article.