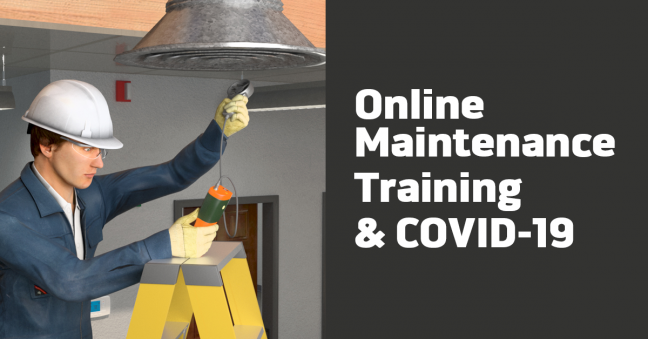 Companies have been using online training more and more in recent years. But this COVID-19 pandemic, which really became an issue in the United States in early 2020, is making all sorts of companies think even more about using different forms of online training to help transfer knowledge to their employees while assisting employees in the continued development of skills.
Just like any other department, maintenance departments are thinking the same thing, thinking of safe ways to deliver training to maintenance techs while observing social distancing and trying to prevent passing a dangerous viral infection from worker to worker.
In this article, we'll discuss a few different types of online training in this article and give you some tips for getting some online training to your maintenance techs instead of using instructor-led training.