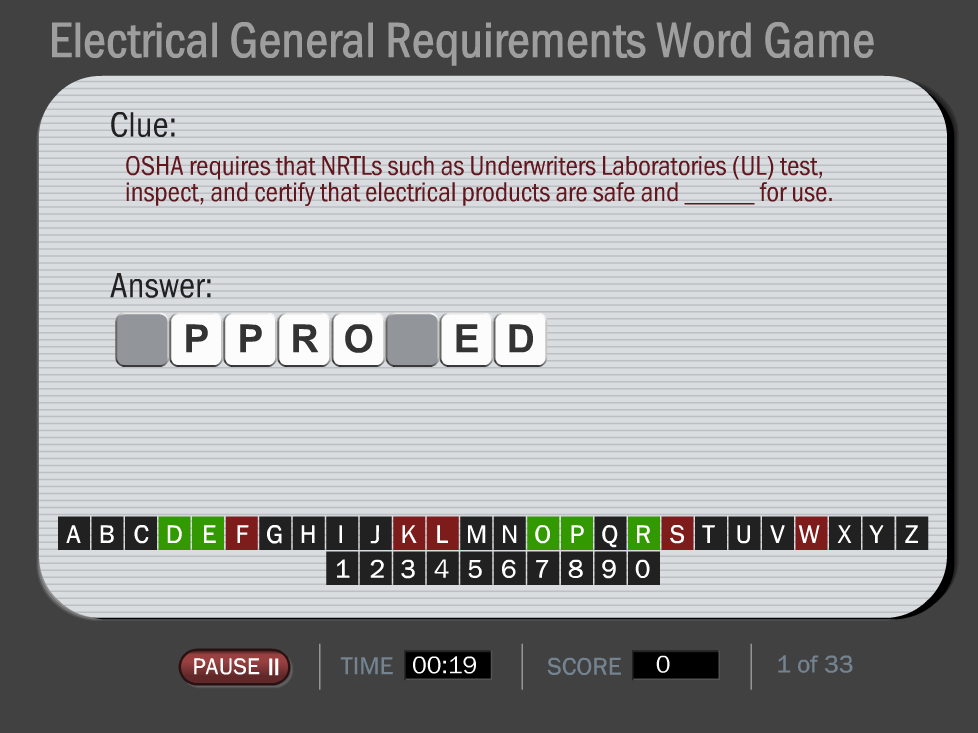 Hey, looking for some fun online safety training?
If so, we've got some new stuff for you here. Plus, even better, it's free.
You may know that from time to time we make safety training word games and leave them here for you to play anytime you want. Well, we've done it again. In this article, we've got links that will let you play 11 different online safety training word games. Each game is based on a different safety training topic. The topics included are the same regulations that appear on this year's OSHA's Top Ten Citations list.
Hope you enjoy the games. Let us know what you think.