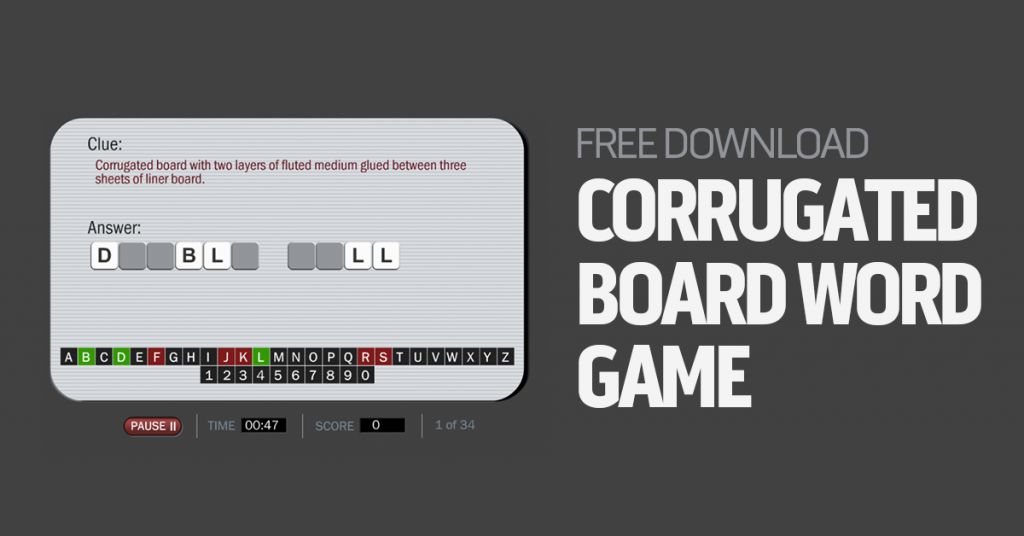 Are you in the corrugated board industry?
We think the chances are high that you are. First, because you're reading a blog article about a corrugated board word game. And second, because a lot of people have been coming to the Convergence Training website all excited about the multimedia training courses for corrugated board manufacturing that we have available.
So if we're right, and you ARE in corrugated board, we're confident you're going to like this article.
And that's because we've got a fun-to-play, Wheel-of-Fortune-style word game here for you. And–wait for it–it's all about corrugated board and terms from the corrugated board industry. What more could you want!
The game is fun to play just to quiz yourself, or you can use it to quiz employees. It might be especially helpful for new hires with no previous experience in the corrugated board industry. They might thank you for the opportunity to review some key terms. Hey, they might even enjoy themselves a touch.
And don't forget you can project this game on a screen or wall and play together as a team, maybe during one of your regularly scheduled weekly meetings.
Have fun and let us know what you think. And check the Convergence Training blog for helpful articles and other free word games.