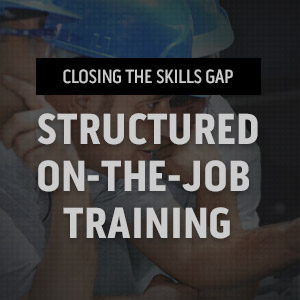 I spend a lot of time working with new customers in the manufacturing sector who are just beginning to use our Convergence learning management system (LMS) at their workplace as they try to close a skill gap at work.
At many of these businesses, a large part of the workforce is older and nearing retirement. These older workers are very experienced and have a lot of knowledge about the processes, procedures, and machines in their workplace. Unfortunately, that information is typically just "in their heads" — it's rarely written down, documented, or recorded in any way.
As these more experienced workers retire, the manufacturing companies are scrambling to hire newer, younger workers to take their place. These workers are ambitious and work hard, but they know only a fraction of the stuff they need to know to operate as effectively as the more experienced workers they'll need to replace soon.
Naturally, our customers want to facilitate the transfer of critical knowledge and skills to these new workers. Ideally, they can get the new hires up to speed quickly, and they can capture that critical knowledge before the more experienced workers retire.