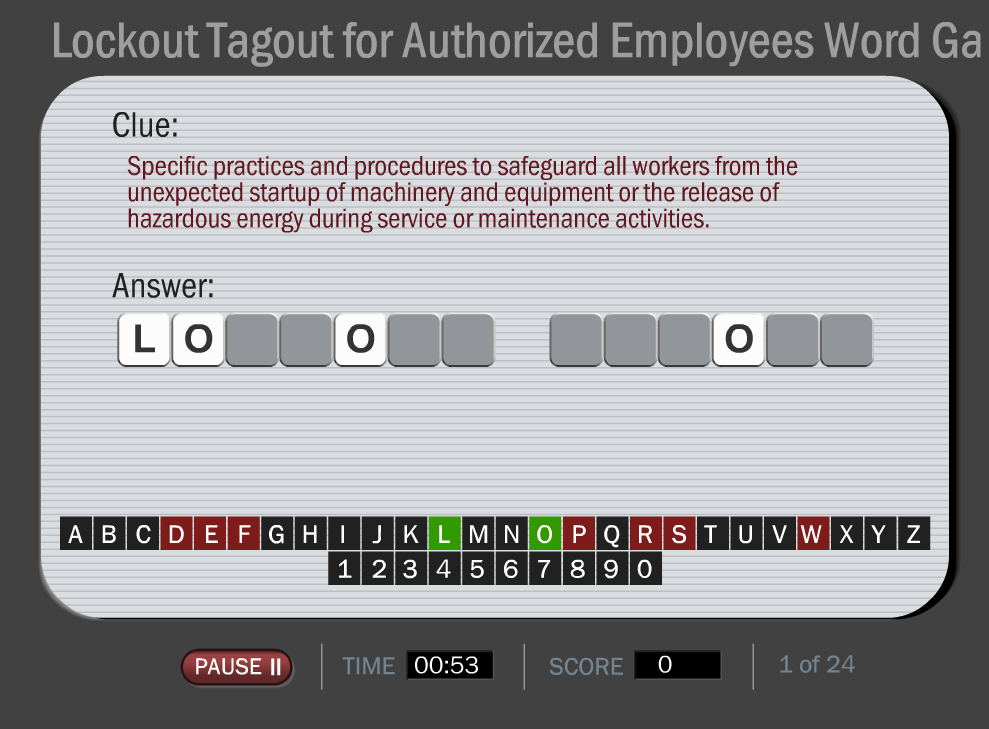 Lockout-tagout.
Important? You bet?
Requires training? Absolutely.
But can be a little-less-than-exciting? Yep.
To help with that, at least a little bit, we've got this lockout-tagout training game for you. It's for the authorized employee lockout role. Check our blog for a similar game for the affected employees too.
Have fun and enjoy and, of course, be safe.