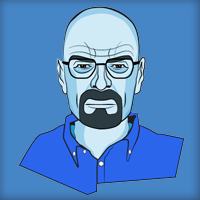 Tonight, the final episode of the TV series Breaking Bad airs.
As we like to do from time to time, we take a break from writing about serious safety issues such as preventing fatalities, learning teams, incident investigations, leading indicators, safety training, and online safety training and use a seasonal event or something in pop culture to enjoy a safety yuk or two.
In this article, the laughs are on, or compliments of, Walt and his crew from Breaking Bad. Hope you enjoy this one, and if you do, feel free to check out some of our other humor-based safety articles, such as those listed below:
Note: this post includes video clips from the AMC television series Breaking Bad. If you're not familiar with Breaking Bad, please know that it includes some colorful language and behavior. The clips below contain some of the more light-hearted moments from the show.