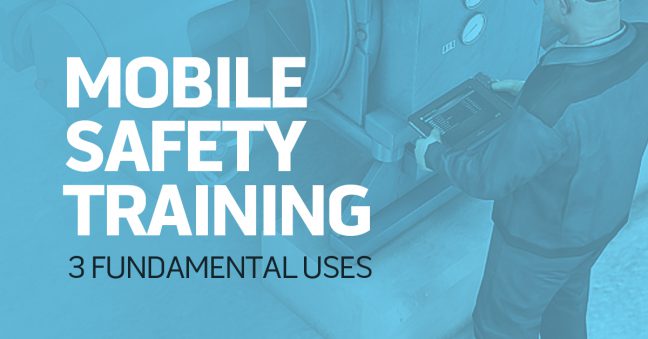 It's the mobile age, as everyone knows. Not that long ago Apple created the iPhone and now it seems like we do everything on our smart phones or on tablets like the iPad.
How many things do you do with your smart phone these days? Probably a lot, right?
Assuming the answer is yes, doesn't it make sense to consider mobile safety training at work?
In this article, we explain three simple ways to use mobile safety training apps to improve your overall safety training program.
You might also want to look at our collection of mobile safety training apps on our main webpage, or our 9 Great Uses for Mobile Training Apps article.