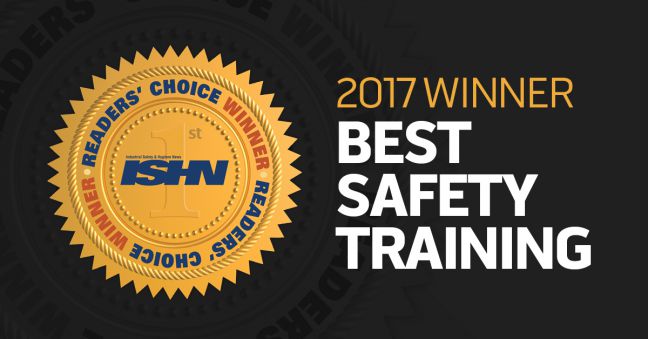 We're proud to announce that our MSHA Safety Training compliance solution, including online mining safety training courses and a learning management system (LMS) for administering that training and creating all MSHA-required training records and documentations, just won the 2017 ISHN (Industrial Safety and Hygiene News) Reader's Choice Award for Safety Training.
Thanks to ISHN and of course their readers for selecting us. We're honored and will continue to create training materials of a similar high quality in the future.
Click here to see the other award winners, and congratulations to all the other winners as well.
To see more about our award-winning MSHA mining safety online courses and learning management system (LMS) for mining safety, click the MORE button to continue reading. We've also included a free guide to mining safety training for you at the bottom of this article.