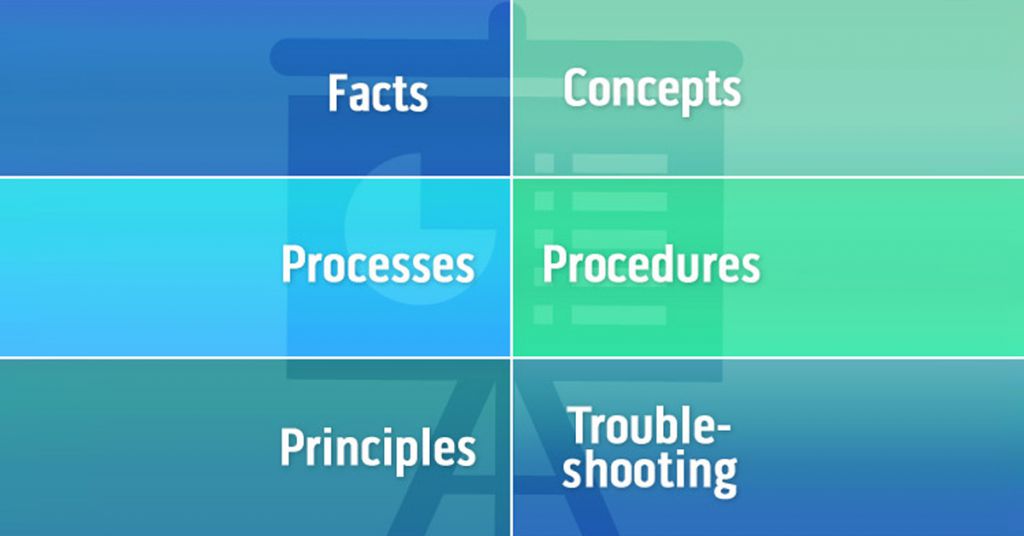 If you're a trainer or design instructional material, your job is to train people.
But what exactly are you training them? What kinds of things? If your initial answer is "stuff for work," we can dive down a little deeper on that. The benefit of doing so is that once we realize that we train people on different kinds of "stuff for work" (or to speak a little more formally, we train people to help them with different types of learning), you can get a little more efficient and use different training techniques for each of those different types of learning that you want your employees to master.
That's what we're going to cover in this blog post. So if that sounds spot-on, continue reading. If you're not quite sure how you feel about it, keep reading nonetheless, if you can spare the time. You just might find some tips to make the training programs at your workplace more effective and efficient.