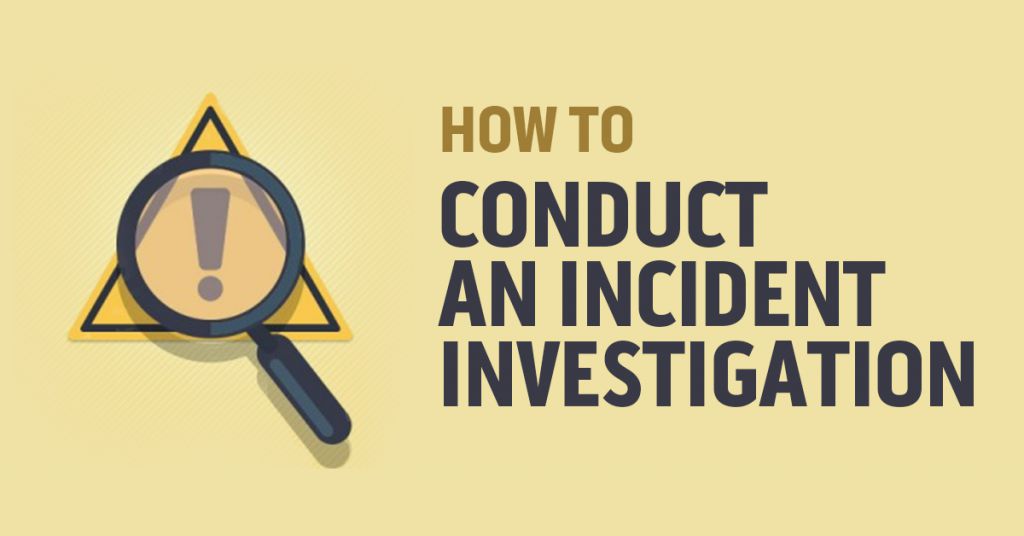 In this article, we're going to introduce to you a relatively standard process for conducting an incident investigation. While we think you'll find this article and method helpful, know that you may also want to explore an alternative method of incident investigation that uses a learning team.
An incident investigation is something you (and/or others in your company) should perform when an incident occurs at the workplace. This can include near-misses, quality problems, accidents, property damage, illnesses, injuries, and fatalities.
There are two primary purposes of an incident investigation. The first purpose is to identify the root cause or causes of the incident. That's the short-term goal. And the second purpose is to use the information gathered in the incident investigation, and the determination of the root cause, to prevent a similar incident from happening again. That's the long-term goal.
But not everyone knows how to perform an incident investigation. What about you? Do you have a plan in place right now? Do you know what you'd do if you had an incident at work?
If you have already planned your response and investigation, hats off to you. If not, you can begin planning now. But if you don't begin planning your investigation until you've had an incident at work, you're much too late and will be behind the proverbial eight-ball.
So in this article, we'll sketch out what you need to know about performing an incident investigation. And we'll even give you a list you can use to begin making your incident investigation plan and another list you can use to begin stocking up your incident investigation kit. Hope you find it helpful.
And please know we've created a FREE JHA GUIDE you can download from the link you just passed or from a button at the bottom of this article.