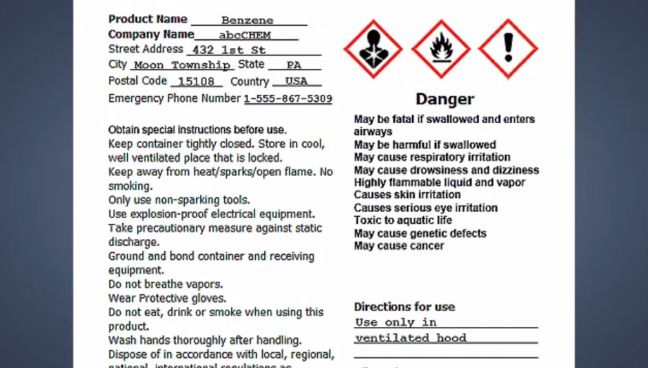 OSHA's Hazard Communication Standard (HCS) is a broad, horizontal regulation, meaning it impacts almost every workplace and numerous employees within those companies. According to OSHA, that boils down to roughly five million US workplaces and approximately forty-three million employees who are affected by the standard. (1)
Most employers are aware HazCom is an essential element in their safety management systems. They've made Hazard Communication part of required onboarding training through safety orientations. And when the standard updated to align with the Globally Harmonized System (GHS) in 2012, employers followed through on mandatory training, to inform workers about the changes in labeling, Safety Data Sheets (SDSs), and terminology.
But the next questions are:
What do you do beyond that?

Are your employees following through on various aspects of HazCom or is it a somewhat dormant and overlooked safety program in your workplace?
We'll consider those questions and more in this article.