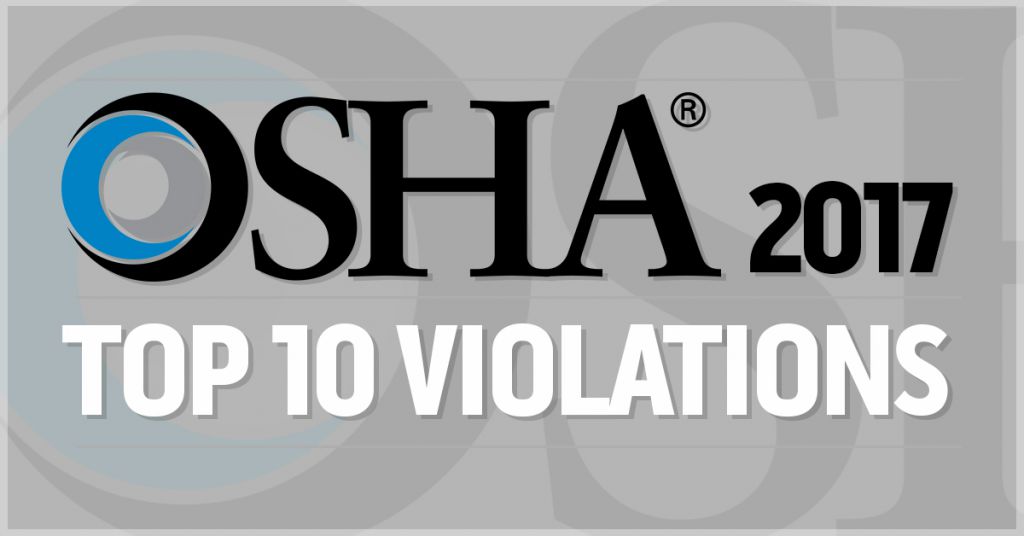 Every year, OSHA releases data about the OSHA standards that they most frequently issue citations for in the previous fiscal year. They did it in 2016. They did it in 2015. They did it…well, you get the idea.
And yep, they just did it again, at the National Safety Council's annual Congress & Expo, releasing information for the 2017 fiscal year.
Typically, the different standards that appear on the list are the same ones, year after year, although sometimes one leap-frogs ahead of some others to rank more highly than it did in past years.
We've got the list for you below, but before you jump down and see the answers, let's try to make this a little fun. What standard do you expect to be on the top of the list, with the most citations? Do you expect any standard to make a big jump up or down? Do you think any standard that's typically on the list won't be this year, or that there will be a new standard this year that usually isn't there?
Give those questions a little though, and then move on to see the list below.
When OSHA releases their extended data on these standard citations, which typically happens in December or January, we'll get you that information as well.