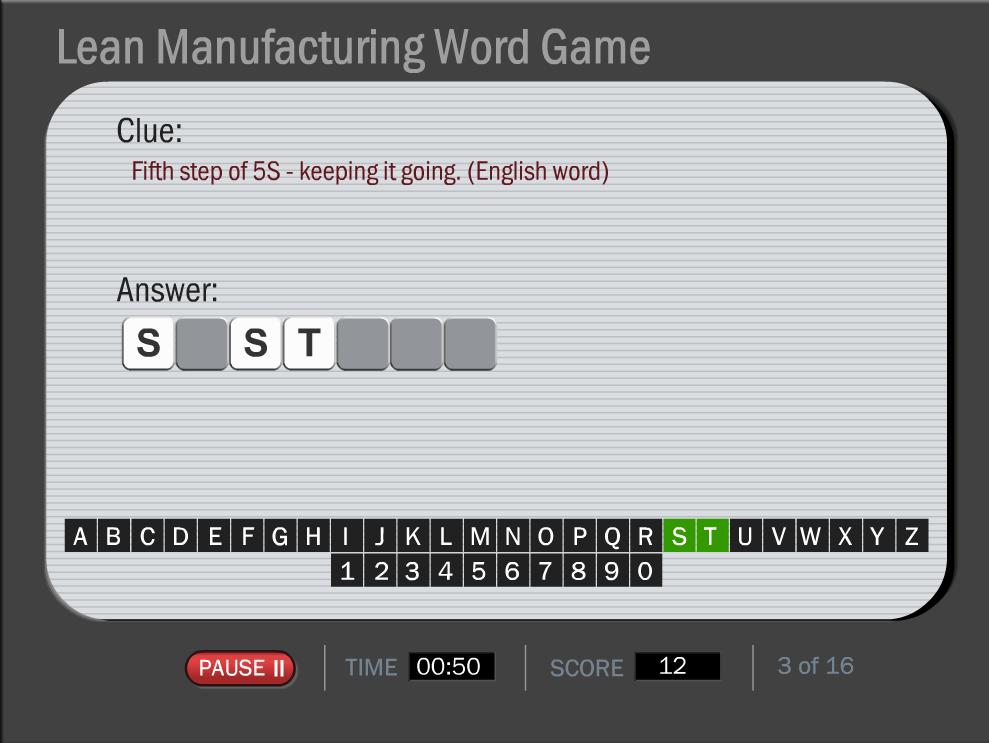 Curious about lean manufacturing (often called just "lean" for short)? Or maybe just in the mood to test your knowledge of lean manufacturing with a fun interactive word game? Either way, you've come to a good spot.
Lean is a philosophy a methodology with roots based in Training Within Industry (TWI), Japanese manufacturing, and the Toyota Production System (TPS).
A lot of our customers have an interest in lean manufacturing (with this more specific meaning). In fact, not that long ago we ran a popular post about how to introduce your workers to lean manufacturing.
This is meant as a quick (and fun) introduction to some terms in lean. Please use the comments section at the bottom if there are other terms you think we should add. We may at some point recreate this word game, including more terms, or possibly make additional lean-related word games.
Oh, and hey–please note you can play this word game for free from our blog anytime you want, or you can download your own free copy and put it into your SCORM-compliant learning management system (LMS). Read the additional notes below if you're interested in that second option.