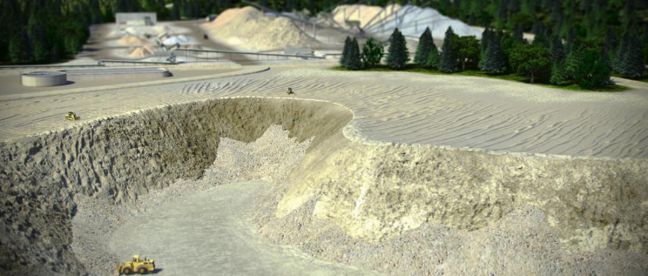 If you're new at a surface mine, you'll notice there's a lot of specialized language: berm, highwall, pit, and more. If all that lingo has got you longing for understanding, this article is for you. We're going to explain the terms typically used to describe the physical characteristics in a surface mine.
If you find this helpful, know that you can also download an interactive, multimedia glossary with these terms, definitions, and images, and also know that we're working on a similar list of definitions (plus another downloadable, interactive glossary) about the typical equipment found at a surface mine as well.
So let's get right to explaining what all those benches and berms are. You'll be interested to know that all the terms, definitions, and images came from our online MSHA Part 46 Physical Characteristics of a Surface Mine Training course–we've given a short video sample immediately below, too.
We've also included a free Guide to MSHA Training Requirements for you below as well.