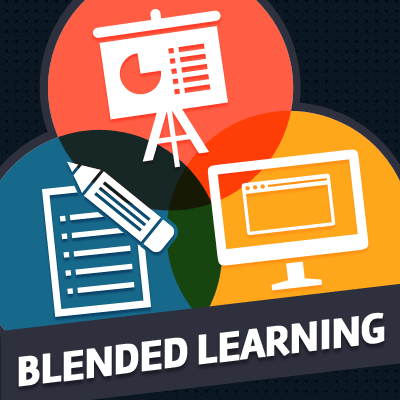 "Blended learning" is one of the hot buzz phrases in learning circles these days. The concept means nothing more than delivering training using multiple instructional methods (instructor-led training, elearning, written materials, field-based training, etc.).
The idea's been around a long time, but it's gained momentum over the past decade as online learning has become more accessible and easier to pair with more traditional instructor-led courses, OJT, and other forms of training.
There are many learning management systems (LMSs) on the market designed specifically for workforce training and most of them offer blended learning support – delivering computer-based training while also allowing you to assign, track, and report on other forms of training.
But what are we really talking about when we're talking about blended learning for job training, and how is it supposed to benefit you? Let's take a closer look.