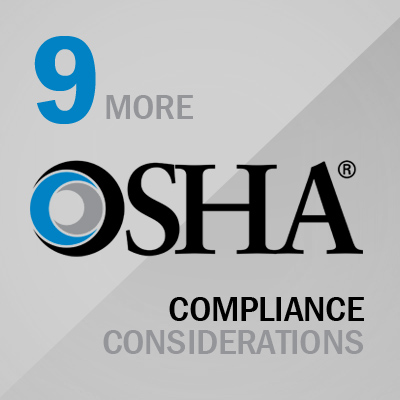 This is the second of a three-article series looking at OSHA compliance requirements for general industry employers.
In our first article, we looked at six compliance requirements that OSHA believes apply to most general industry employers. In this article, we'll look at an additional nine compliance requirements that OSHA believes may apply at general industry employers in addition to the five identified in the earlier article. And in the third (and final article), we draw your attention to five additional general industry compliance considerations that OSHA notes.
If you're wondering how we know what OSHA thinks about this, it's because they were nice enough to lay it all out in their handy online Compliance Assistance "Quick Start" Guide for General Industry.
If you haven't do so yet, write a note to yourself to check that Quick Start out soon.
But for now, enjoy our overview below.