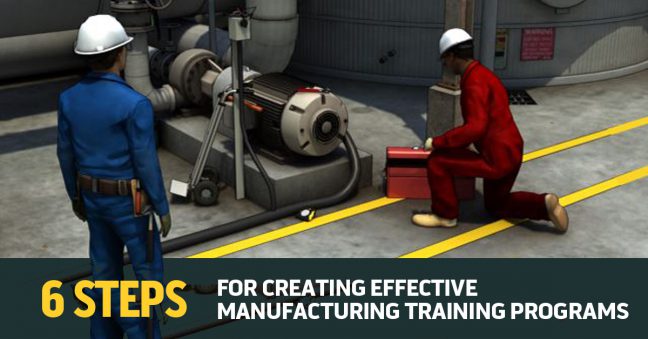 Want to know how to design, create, and deliver effective manufacturing training programs at work? The kind of manufacturing training that truly helps workers acquire new knowledge and develop new skills they can perform on the job? The kind that will have a real, measurable effect on key business KPIs such as average time to onboard a new employee and even production, revenue, and profit?
We've got a pretty simple, six-step formula for success for you to follow in this article. Just put these six steps into action at your manufacturing facility and you'll have more skilled workers before you know it. The employees will thank you for it (after all, they want to know how to perform their jobs well) and so will your bosses.
This article explains each of the six steps in a good bit of detail below. But if you really want to take a deep-dive, know that we've provided links throughout the article so you can explain various aspects even more.
And as if that weren't enough, we've got a free guide to Effective Manufacturing Training you can download right now, or a 30-minute on-demand webinar on Effective Manufacturing training that you can watch too.
And with that, let's see what there is to know about effective manufacturing training at work.