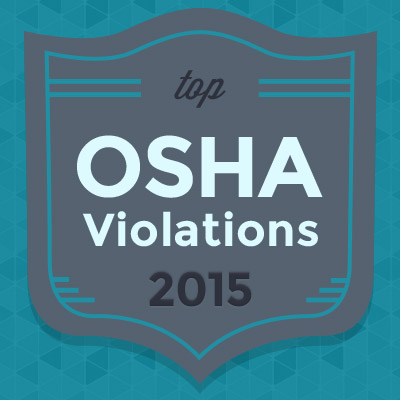 Every year at the National Safety Council's Safety Congress and Expo, OSHA releases its list of the ten most cited violations from the previous fiscal year.
That list for fiscal year 2015 was released in October of 2015.
Then, in December, OSHA updates that list with additional statistics, providing a more comprehensive, detailed look at the violations.
OSHA's now released those additional statistics as well. And we've got all the information for you below.
Check out the list below. We've also included links to additional webpages related to each of the commonly violated standards–the additional pages include free training materials, fun word games, interactive glossaries, additional helpful information about the regulation and how to avoid violating it, free safety checklists, and more.