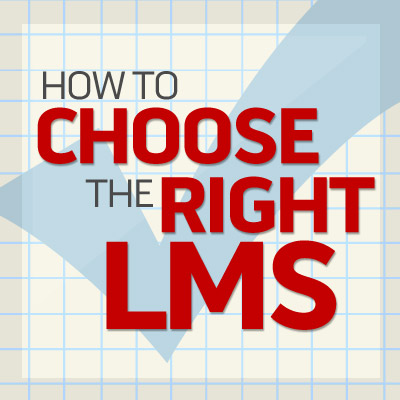 Wondering what  to consider when choosing an LMS?  If so, you're in good company. Many companies realize that an LMS can help their training program, but they have no solid ideas of what to look for, how to evaluate the LMS itself, or how to evaluate the LMS provider.
Adopting an LMS is a big decision, and not one to rush into. Even with time and caution, it's a tough process to choose the right one. And choosing a poor one can really set you back, wasting time, money, and momentum.
To make the process easier, we've created a guide to lead you through the LMS decision process. Here's an overview of topics we'll cover:

Identify and consult with stakeholders
Determine business needs
Where to get your LMS: Open source, build-your-own, or buy?
Evaluate the LMS
General functionality
Important features
Check out the learning management systems from Convergence Training–we have several, each designed for businesses in specific industries or of different sizes. Or just contact us to set up a demo.
And while you're here, why not download one of the free guides: