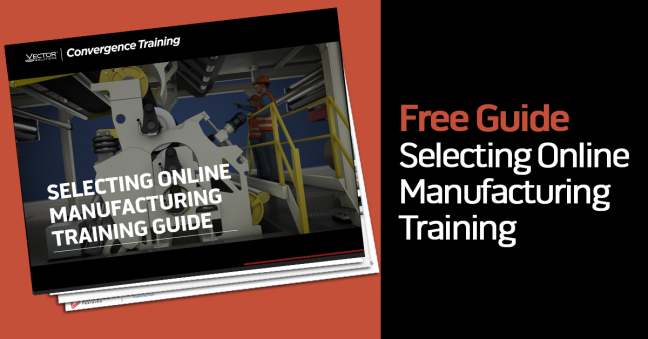 So you'd like to add online training to your current manufacturing training program, but you want to take your time and make sure you'll implement the solutions that are the best fit for your organizational training and learning needs? Are we right?
If so, we congratulate you, because there really is no single solution or implementation that is a perfect fit for every company, and even if there were, you'd still need to consider how you'd add online training to the rest of the L&D programs at your manufacturing facility.
To help you make the right choice, we've got a free GUIDE TO SELECTING ONLINE MANUFACTURING TRAINING for you  below.  It will help you consider big-picture things, like how online training fits into your L&D programs; what online training "mainly" means now and what it will probably include in the future; criteria for selecting online courses, learning management systems, and providers; and some tips for using online training wisely once you have implemented it.