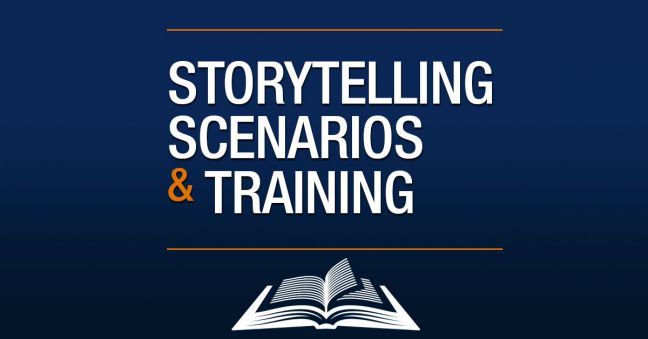 Today's an exciting day because we got superstar-rock star eLearning developer Anna Sabramowicz of eLearner Engaged to sit and talk with us about using storytelling and scenarios to create more engaging, inspiring, motivating learning events.
Many of you already know that Anna is famous for creating the Broken Coworker eLearning course and winning an Articulate Storyline Guru Contest Award for that course.
In this interview, she's going to tell us how she got started using storytelling and scenarios in training, tell us why we should consider doing the same in some of our own training materials, and give us some tips for creating and telling good stories and setting up good scenarios for learning.
We'd really like to thank Anna for taking the time to talk with us and to share all her expertise in storytelling, scenarios, and training, and for giving all the people who read this article some simple tips for doing the same themselves as well as for inspiring us to do so. We've included more information about how to follow Anna at the bottom of this article.
We hope all the readers out there try to add some story-based and scenario-based training into their overall workforce training program as part of a blended learning solution that uses other kind of training, too. Give it a shot–it will be fun.
Here's a recorded video of the discussion. If you'd rather read, we typed up a transcript and you can see that by clicking the MORE button.