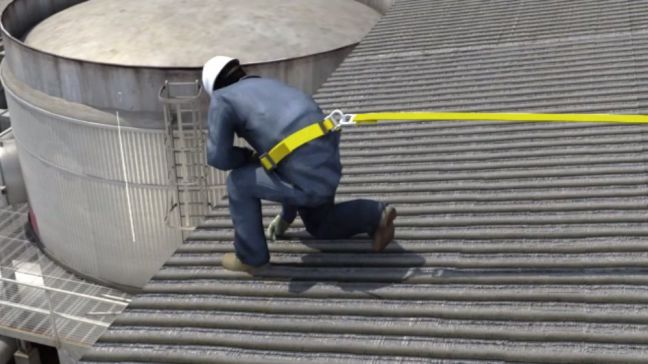 Fall Prevention and Protection has been in news a lot lately. The safety news, at least.
Fall prevention always generates a lot of discussions because falls are the leading cause of deaths in construction. In 2015, for example, there were 350 fatal falls to a lower level out of 937 construction fatalities. And fatalities are actually increasing in the last few years, not decreasing.
In addition, OSHA just held (May 8-12) their National Safety Stand Down to Prevent Falls in Construction.
And of course, OSHA just recently created a new final rule to update the General Industry Walking-Working Surfaces and Fall Protection Standards. We wrote an earlier article discussing how to update fall prevention training in relation to this new OSHA final rule.
Plus, I just attended a full-day fall prevention training course offered by the Pacific Northwest OSHA Education Center (this is part of the University of Washington's School of Public Health Department of Environmental Occupational & Health Safety). The class was led by the excellent instructor Harvey McGill, special "guest star" Craig Hamelund of Oregon OSHA, an all-star panel including David Douglas of Fred Shearer & Sons, Doug Pettyjohn of SAIF Homebuilders Group, and Travis Stone of Associated General Contractors (AGC), plus a good-sized audience of industry professionals looking to learn more about fall prevention/protection and how to keep workers safe.
The class was excellent, I learned a lot about fall prevention and protection, and I left inspired to try to do good work in the safety industry. Not a bad recommendation, huh?
The article below will cover some of what we learned.