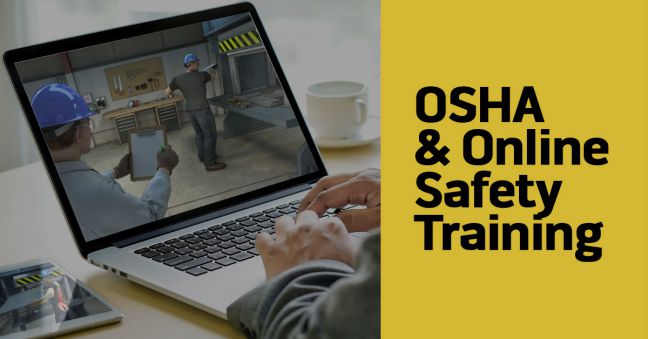 If you're thinking of using online safety and health training at your workplace, one reasonable question to ask is "What does OSHA have to say about online safety training?" You may wonder if they accept the completion of online safety training to satisfy safety training requirements in OSHA standards, for example.
Well, the short answer is yes. OSHA certainly does allow employers to use online safety training to satisfy the compliance requirements for mandatory occupational safety and health training.
We'll flesh out that answer for you below, however, giving you some of OSHA's explanations and linking you to some supporting documents at the OSHA website. And we'll go a little further, as well, letting you know about a couple of ANSI/ASSP standards on environmental, health, and safety training that also support the use of online training for occupational safety and health training. We'll even tell you what learning experts outside the world of safety and health have to say about the efficacy of online training.
Let us know if you have any additional questions about the use of online safety training at work, and do feel free to download our free Online Safety Training Buyer's Guide Checklist as well.