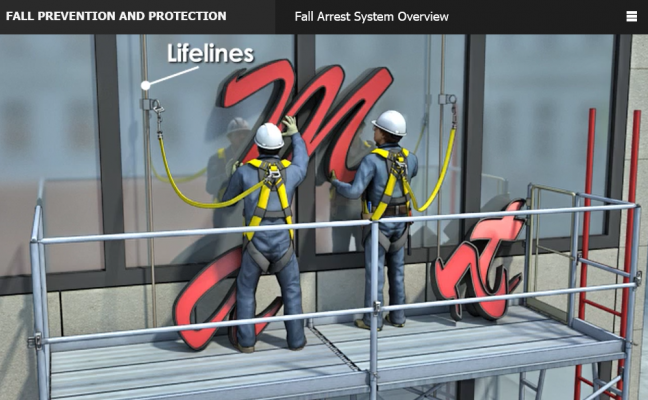 OSHA puts out a list of the ten most commonly cited standard violations every year. Here's a list of OSHA's Top Ten, 2016. Fall Prevention and Protection is on that list, and so we've got some online fall prevention training resources for you here–plus more.
Many of the same standards appear on the list again and again.
As a result, we've pulled together a series of blogs to help you train your workers about each of the ten most cited standards. Below, we've got a list of fall prevention and protection training resources for you.
Let us know if you've got some other resources you'd suggest. The comments field awaits.
Before you dig into the information about fall prevention and protection below, feel free to check out our short sample video that demonstrates a few highlights of our safety and health courses.