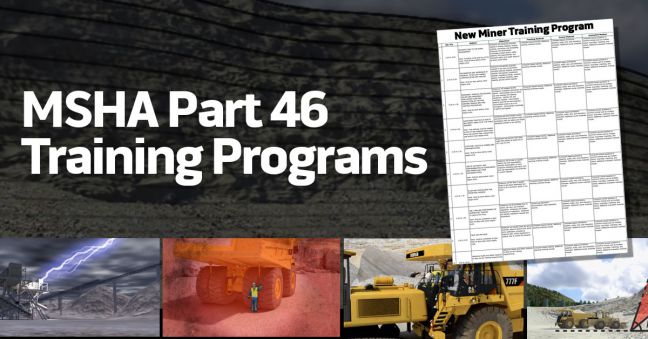 If you're just becoming aware of the MSHA Part 46 training requirements for surface mines (and people who work at surface mines) in the US, there are a number of new terms to become familiar with. One of those is training program or, more specifically, the MSHA Part 46 training program.
In this article, we'll tell you what a training program is, explain the different training programs that MSHA's Part 46 requires, and tell you how they fit together into a MSHA Part 46 training plan.
So now, let's begin learning what a training plan is.
And don't forget to download the free guide to MSHA training requirements for Parts 46 and 48 and online training tools from the bottom of this article before you go.