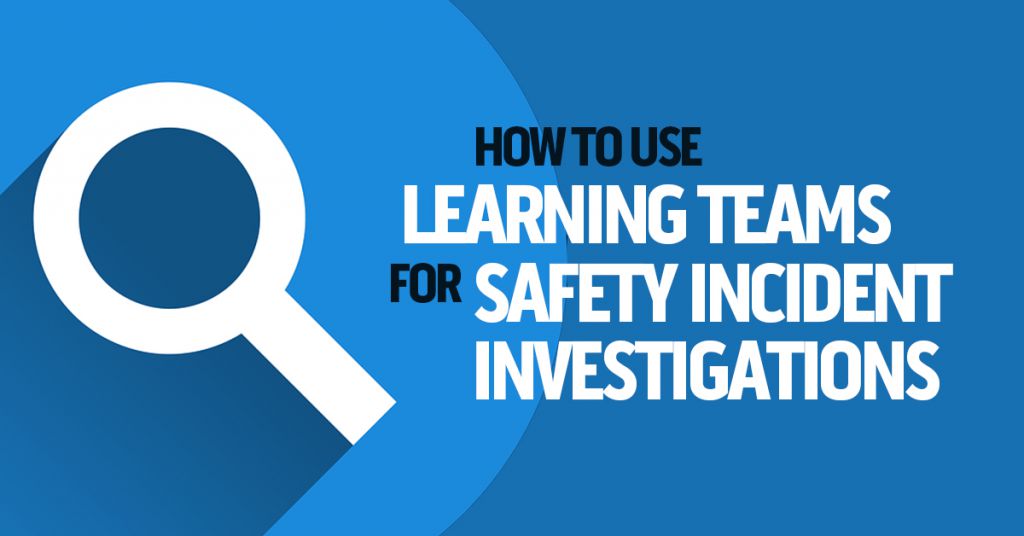 At some workplaces, incidents occur and there's no thought given to incident investigations. This is a no-no.
At others, probably most, incidents occur and are followed by an incident investigation that attempts to identify a single root cause and then put in a corrective action to prevent similar incidents from happening in the future. This is probably the most common response to incidents at organizations.
But there are criticisms of that second, common method, which might be considered the traditional safety approach to incidents and incident investigations. One criticism is that it's overly simplistic, with its emphasis on identifying a single root cause instead of noting the interplay of interrelated systemic issues. Another criticism is that the explanation often–too often–claims that a worker made a poor decision, often the result of not following procedures. And a third is that the corrective action often boils down to simply providing training and perhaps enforcing discipline on the worker who's thought to be the cause of the problem.
In his book Pre-Accident Investigations: Better Questions–An Applied Approach to Operational Learning, Dr. Todd Conklin makes the points above about some of the problems with a traditional safety incident investigation approach at work and makes a recommendation for a different approach: learning teams.
In this article, we'll take a closer look at Conklin's book and recommendations. As always, we recommend that in addition to reading the article, you get the information straight from the expert as well, so please buy Dr. Conklin's book (all three of them, really) and/or listen to the video of Dr. Conklin speaking at the ASSE Safety 2017 national conference, which we've included at the bottom of this article.
For those of you who have been reading along as I've been reading Dr. Conklin's works, you'll know this is the third such treatment we've done here at the Convergence Training blog. The other articles include:
So with all that said, let's get to learning about learning teams for building the safety capacity of your organization.