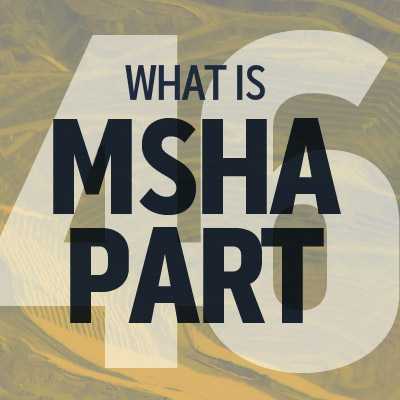 Some of you are seasoned hands well aware of the MSHA Part 46 training requirements. But maybe a refresher would help. Others may be new to the field and might find this article a helpful introduction.
So let's dive in and take a closer look at MSHA Part 46.
In future articles, we'll show you how you could use mine safety e-learning courses for part of your Part 46 Training Plan, and how using a learning management system (LMS) can help you assign, deliver, track, report on, and create documentation of that training.
What Is MSHA?
MSHA is an acronym that stands for the Mine Safety and Health Administration. They're the government agency tasked with safety and health issues at mines. One aspect of their responsibility is to make sure miners receive proper safety training.
What Is MSHA Part 46?
Part 46 is a part of CFR Title 30 Mineral Resources. It deals with mandatory training and training documentation requirements at certain mine sites (see below to learn which mines).