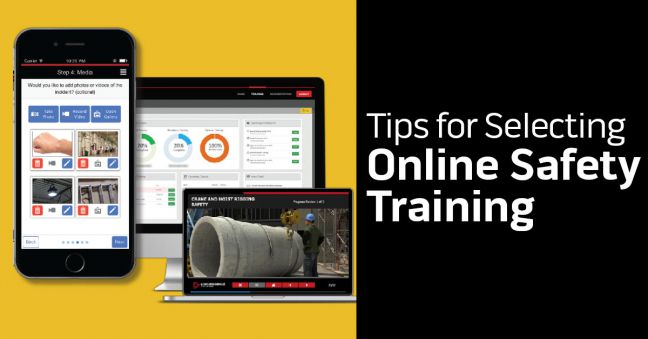 We're gearing up to put on a free webinar titled Tips for Selecting Online Safety Training on January 29, 2020 and decided to give a preview of the kind of things you'll learn from the webinar below. Check back to register for the webinar in a little bit.
In this article, and in the webinar in more detail, we'll explain to you what online safety training is, taking a particular look at online safety training courses and LMSs; we'll discuss some benefits of online safety training from the perspective of the organization and also the employees; we'll look at OSHA safety training requirements and opinions on online safety training as well as ASSP standards for safety training; we'll show you the benefits of blended learning for online safety training; and we'll give you some key criteria for selecting online safety training courses, LMSs, and providers.
Check out the article below, be sure to register for the upcoming webinar, let us know if you have any questions, and be sure to download the free online safety training buyer's guide checklist we offer at the bottom of this article as well.