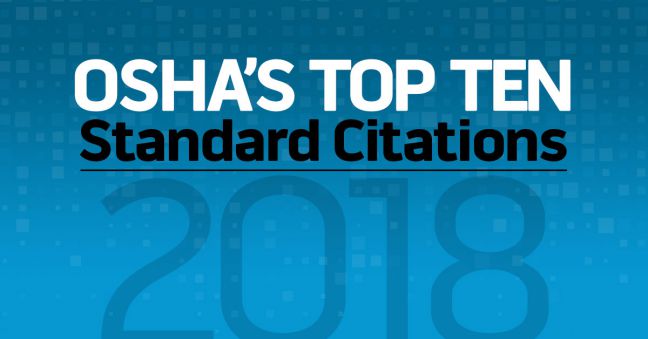 As happens every year, the OSHA's Top Ten Citations list was announced at the NSC Safety Congress and Expo.
We've got the 2018 list and data for you below. Check it out to see what OSHA inspectors have been issuing citations for this past year.
When OSHA releases their extended data on these standard citations, which typically happens in December or January, we'll get you that information as well.
And, if you want to see how these citations have changed or stayed the same in recent years, check out our historical record of OSHA's Top Ten Citations.