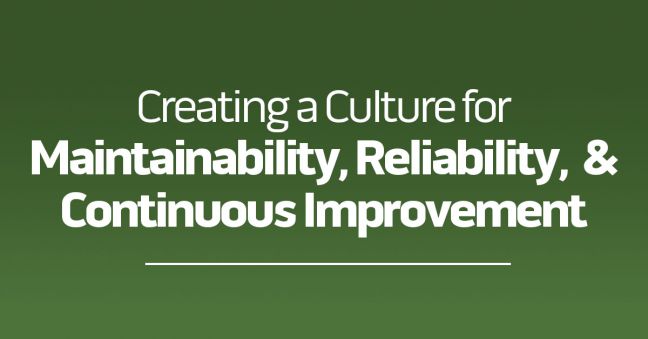 Would you like to create a culture that supports maintainability, reliability, and continuous improvement? Sure you would!
So how should you do that? Well, one of the ways it is look at (and perhaps improve) your organizational culture. In fact, our friend Dr. Klaus Blache from the University of Tennessee Reliability & Maintainability Center (UT-RMC….read below to learn more about our partnership) says this on the topic: "For as long as I can remember, culture has been, simultaneously, the top roadblock and leading opportunity for large implementations and ongoing improvement."
Source: Efficient Plant Magazine, "Cultural Improvement Takes Work," February 2018, page 36
In this article, we'll talk a little more about the importance of organizational culture for increasing maintainability, reliability, and continuous improvement and give you some tips for improving culture to see some of these benefits.
This is another in our series of collaborations with UT-RMC. If you've missed our previous articles in this series, you might want to check out our What Is Reliability & Maintainability? article.
Plus, check out our recorded webinar on maintenance, maintainability, organizational learning, and continuous improvement.