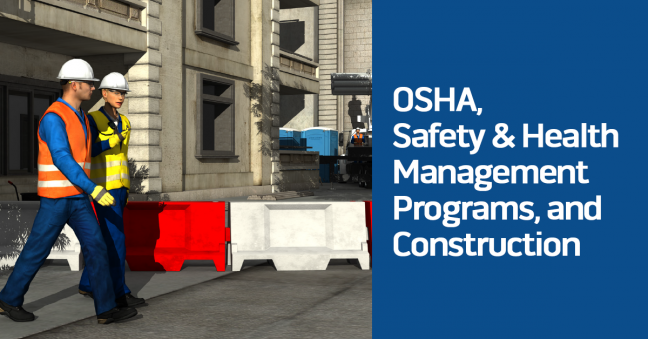 In recent years, OSHA created some recommended practices for safety and health management programs or systems. One of those, OSHA 3886, is titled Recommended Practices for Safety and Health Programs in Construction.
We wanted to make sure you know about this OSHA document on construction safety and health programs. And we also wanted to call out some of the highlights of the OSHA document for you here in this article.
So definitely download the OSHA document so you can read it completely and use it to improve the safety and health of your construction work areas (and stay more compliant, as well). But please do feel free to review our article for some helpful construction safety tips also.
And be sure to let us know if you need help with construction safety training, safety management software for your construction company, construction project management continuing education, or other stuff related to construction.
A Full Website (In Addition to this Guide) To Help You with Your Construction Safety Management Efforts
Having a guide all about construction safety management programs that you can download and print is nice, but it's even better to know that OSHA's got even more materials for you. And that's what the 3886 document begins with–a heads-up that OSHA's got an entire web page dedicated to safety management for you.
They've got tips for getting started; core elements of safety management; tools to help you out, including templates and worksheets; case studies for you to review; and of course links to allow you to download their safety management documents for general industry and construction (we're just talking about the construction document here).
Speaking of getting started and core elements for construction safety management, you might want to download copies of the two infographics we've created below:
A "Find and Fix" Approach to Safety and Health Hazards
OSHA explains that at the center of their safety management suggestions is a "find and fix" approach.
This begins with hazard identification and then the hierarchy of controls.
An Emphasis on Continuous Improvement
OSHA also explains that the concept of continuous improvement is central to their suggestions.
Feel free to download our Plan-Do-Check-Act (PDCA) Infographic as a template for continuous improvement methods.
Benefits of Safety and Health Management Programs
Although better safety and health at work are their own reward, the OSHA document lists the following additional benefits:
Improved new hire recruiting
Better employee morale and improved employee retention
Production improvements
Quality improvements
Better public image with customers, suppliers, and community
Lower worker's comp claims
Less lost time due to stoppages and investigations
Fewer costs associated with replacing workers, including training
Lower property damage, repair, and replacement costs
9 Steps to Getting Started
OSHA recommends these nine steps to getting started with your construction safety management program:
Always set safety and health as the top priority
Lead by example
Implement a reporting system 
Provide training 
Conduct inspections
Collect hazard control ideas
Implement hazard control ideas
Address emergencies
Make improvements
We've got those nine suggestions wrapped up in a handy Getting Started with Construction Safety Management Infographic for ya, too.
7 Core Elements of Construction Safety Management
OSHA continues to state that effective construction safety management is based around the following core elements:
Management leadership
Worker participation
Hazard ID and assessment
Hazard prevention and control
Education and training
Safety management program evaluation and improvement
Communication and coordination for employers on multiemployer worksites
Again, we've got that tied up in a bow for you in this handy Core Elements of Construction Safety Management infographic.
Consider Improving Your Safety Management Program with the Help of OSHA Consultative Services
OSHA has an enforcement branch, and some safety professionals can get understandably nervous about a visit for an OSHA inspection.
That said, OSHA also has another branch–the consultative services wing of OSHA. These aren't the enforcement arm with citations and penalties. Instead, you can think of them as "your friend in the safety management business."
Consider contacting OSHA's consultative services to learn more and to have them partner with you in your safety management program.
You can learn more about this in our OSHA Basics: OSHA's Consultative Services article and/or in our OSHA's SHARP and VPP Programs recorded discussion.
Conclusion: Get Started Now and Never Stop Improving Your Construction Safety Management Program
We hope you found this article and the linked resources in it helpful, and we hope you continue by downloading the OSHA Construction Safety Management document for yourself and implementing its suggestions.
Let us know if you need help with construction safety management and/or safety training and feel free to leave a comment below.
Before you go, why not download our Guide to OSHA Construction Compliance (follow that link) or our Construction Safety Training Guide (click the button below)?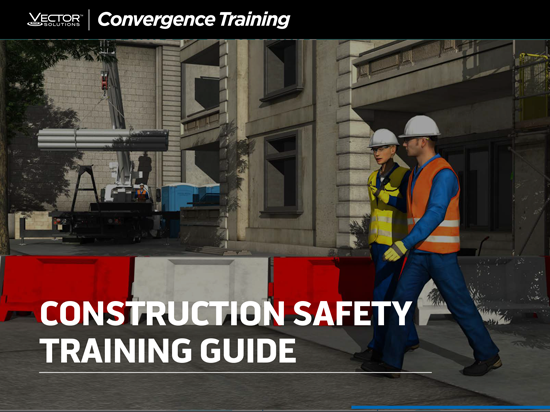 Construction Safety Training Guide
Learn to use, design, deliver, and evaluate safety training more effectively in the construction industry. Includes tips on how people learn, evidence-based training design, safety training within safety management, and the hierarchy of controls plus links to helpful resources.