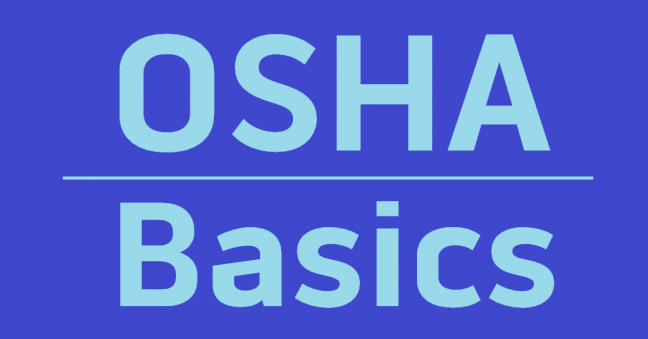 In a series of previous posts, we wrote explanations of OSHA's injury and illness recording requirements, including the use of Form 300, Form 300A, and Form 301.
This post, however, announces OSHA's proposed plans to require employers to take the establishment-specific injury and illness data they're already collecting and submit it electronically through a website (cue the requisite Obamacare-exchanges joke and rimshot audio file snippet here).
What Is OSHA Proposing?
They are proposing modifying the current injury and illness reporting requirements. The modifications would not change the kind of data employers need to collect—that stays the same. But the new modifications would require many employers to submit that information electronically to OSHA.
Is This in Effect Now?
OSHA's just proposing the rule, so it's not in effect now.
Is There a Public Comments Period?
Yes, the public has 90 days, ending February 6, 2014, to comment. There will also be a public meeting held on January 9, 2014.
Which Existing Regulation is Being Modified?
Part 1904. Specifically, they're talking of adding three new electronic reporting requirements to 1904.41.
What Are the Three Proposed New Injury and Illness Reporting Requirements?
The first would require establishments that (1) are already required to keep records, and (2) have more than 250 employees to submit records to OSHA on a quarterly basis.
The second would require establishments that (1) are already required to keep records, (2) have more than 20 employees, and (3) are in certain industries with high injury and illness rates to submit their summary of work-related injuries once a year.
And the third would require all employers who receive notification from OSHA to submit specified information from their Part 1904 injury and illness records to OSHA or OSHA's designee.
What Will OSHA Do With This Injury and Illness Reporting Data?
According to various OSHA resources, OSHA will:
Post the data online
Use the data to target compliance assistance
Use the data to target enforcement resources
Allow employers to compare their injury rates with others in the same industry
You Said OSHA Will Post the Injury and Illness Reporting Data Online?
Yes.
Exactly What Data Would OSHA Put Online?
Here's what OSHA has to say about that:
"OSHA intends to make the data it collects public, as encouraged by President Obama's Open Government Initiative. The publication of specific data elements will in part be restricted by provisions under the Freedom of Information Act (FOIA) and the Privacy Act, as well as specific provisions within Part 1904.

OSHA may make the following data from the various forms available in a searchable on-line database:

All data fields from the OSHA Form 300A (Summary form)
All data fields from the OSHA Form 300 (Log) EXCEPT the employee's name
The data fields on the right side of the OSHA Form 301 (Incident report), i.e., case number, date of injury or illness, time employee began work, time of event, what the employee was doing just before the incident occurred, what happened, what the injury or illness was, what object or substance directly harmed the employee, and the date of death if applicable."
Has OSHA Posted More Information About These Newly Proposed Injury and Illness Recordkeeping and Submission Requirements?
Yes, check out these: