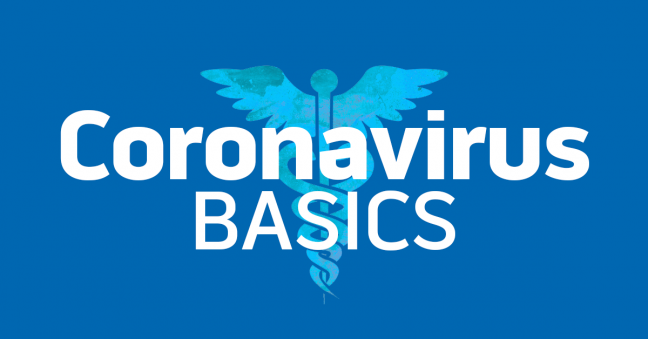 Shortly after the presidential inauguration in 2021, OSHA released a new guidance related to workplace safety and health and COVID-19 mitigation strategies: 'Protecting Workers: Guidance on Mitigating and Preventing the Spread of COVID-19 in the Workplace.' In addition to this new guidance, OSHA has also created a lengthy list of industry-specific guidances to help with COVID mitigation too.
In this article, we're going to introduce you to the key points of this new OSHA guidance regarding COVID mitigation and a COVID prevention plan. We'll also let you know about a few resources we've created to help you with COVID-safety at your workplace, discuss an earlier, 2020 Return to Work guidance from OSHA, and link to you helpful resources from other organizations like the CDC, NIH, AIHA, and ASSP that you can refer to in order to strengthen your COVID 'return to work' safety and health efforts.
We'll quickly begin by linking you to the COVID Return to Work Checklist we have created and the online COVID-19 Safety Training courses our parent company Vector Solutions has made available to everyone as part of their 'Vector Cares' initiative.
In all matters related to safety and health regulators, our first step is to encourage you to read the OSHA guidance in full yourself.
Once you have, you'll notice it begins with Executive Summary and Purpose sections, which you can read and understand on your own.
Next, it provides a list of what workers need to know about COVID-19 protections at work. We covered this in some detail in an earlier article on OSHA, COVID, and safety training, so we'll refer you to both the OSHA guidance and our article for more about that.
Next, in the section titled The Roles of Employers and Workers in Responding to COVID-19, OSHA talks about implementing a COVID-19 Prevention Program to reduce the risks of COVID spreading at work and they suggest including 16 different elements in your own workplace COVID Prevention Plan.
The COVID Return to Work Checklist we created has all 16 of those elements so you can make sure your own COVID Prevention Plan for your workplace is up to snuff, and we encourage you to download the checklist, but here's a shortened list of the 16 elements OSHA recommends you include in your own plan:
Assign a workplace coordinator for COVID issues
Identify where and how workers might get exposed to COVID at work
Identify a combination of measures to help control the spread of COVID, keeping the hierarchy of controls in mind
Consider adding protections for workers at high-risk by creating supportive policies and practices
Establish a system for communicating effectively with workers about COVID-19 issues in a language the workers can understand
Educate and train workers about COVID-19 and your workplace's procedures and policies related to COVID-19 mitigation and control
Instruct workers who are sick, potentially sick, exposed, or potentially exposed to isolate/quarantine
Implement policies, procedures, and other actions to minimize the negative consequences for those workers who are isolating/quarantining
Isolate workers who show symptoms at work
Implement enhanced cleaning and disinfecting procedures if people who are confirmed positive or suspected positive enter your facility
Provide employees guidance on screening and testing for COVID-19
Establish a system for employees to anonymously raise concerns about COVID-19 issues and implement protections from retaliation against any worker who does raise COVID concerns at work
Make COVID-19 vaccinations freely available to employees and provide training about the safety and value of the vaccine
Once workers begin getting vaccinated, make no distinctions between workers who have been vaccinated and workers who have not and maintain the same sets of rules (masks, hand hygiene, physical distancing, etc.) for both sets of workers
Comply with other relevant OSHA standards (we've listed these and provided links in the checklist we've mentioned)
Finally, the new OSHA guidance wraps up with some additional information on key measures for limiting the spread of COVID-19 at work. These include:
Isolating sick/potentially sick workers
Quarantining workers who have been exposed to COVID-19
Implementing physical distancing in communal work areas
Installing barriers where physical distancing can't be maintained
Using face coverings
Improving your ventilation at work
Using PPE (when necessary–remember the hierarchy of controls)
Giving workers supplies for good hygiene practices necessary to combat COVID-19 spread
Cleaning and disinfecting the workplace on a routine basis
We hope this review of the recent (January 29, 2021) OSHA guidance on COVID workplace mitigation strategies helped. Be sure to check out our LiveSafe mobile risk communication platform for help with COVID-related communications at work, our IndustrySafe EHS management software for help with things like JHAs, risk matrixes, and OSHA reporting & recordkeeping related to COVID, and the online safety and health training, including courses and learning management systems, that Vector Solutions provides.
And be sure to download the Return to Work checklist below. 
COVID-Return to Work Checklist
Download this checklist, based on OSHA's January 29. 2021 "Protecting Workers: Guidance on Mitigating and Preventing the Spread of COVID-19 in the Workplace," to help keep the workers at your organization safe and healthy during the COVID-19 pandemic.