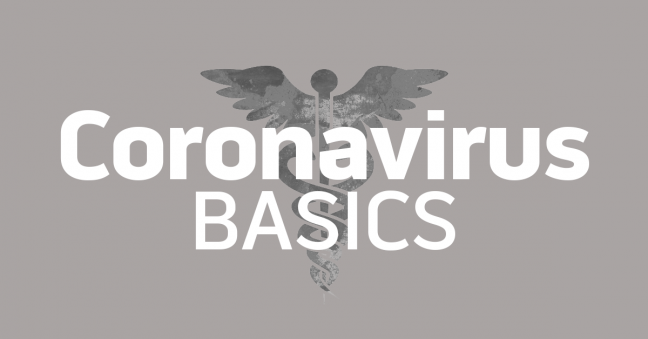 Please note: the article below is based on an OSHA guidance published on April 10, 2020. Since this article was written, OSHA has published a new, revised guidance covering recording COVID-19 cases. The older guidance is still currently in effect, but the second, but on May 26, 2020, the earlier guidance will be rescinded and the new guidance will be in effect. You can read the new, revised guidance here, and we'll update the article below on May 26, 2020. The two primary differences are that in the new guidance, all industries are treated the same (so there are no different, more stringent sets of rules for healthcare, emergency response, and correctional facilities) and the rules for determining if an infection was likely to be work-related or not are more articulated. 
OSHA's published a guidance on recording cases of COVID-19 infections for employers. You can read the entire guidance, and we recommend that you do that, but we've also summarized it for you below.
In addition, you might also want to check out the following from OSHA on COVID-19:
Beyond that, you might want to read our short article on 4 OSHA Training Requirements for COVID-19 and/or our much longer article about OSHA Safety Training Compliance & COVID-19.
But now let's get into the details of OSHA's guidance on recording COVID-19 infections. And if you scroll down to the very bottom, you'll see we've included a free guide to OSHA Recordkeeping & Reporting you can download as well (the guide does not have this information specific to COVID-19, however).

What You Need to Know About OSHA's Requirements for Recording & Reporting COVID-19 Infections
Here's what you need to know about recording COVID-19 cases according to the OSHA guidance.
First, these requirements are temporary and are in effect while the COVID-19 crisis is ongoing. Here's how OSHA puts it:
This memorandum will take effect immediately and remain in effect until further notice. This guidance is intended to be time-limited to the current public health crisis.
Second, COVID-19 is a recordable illness and must record cases of COVID-19 if the three criteria below are met:
It's a confirmed COVID-19 case as defined by the CDC;
The case is work-related as defined by 29 CFR 1904.5; and
The case involves one or more of the general recording criteria listed in 29 CFR 1904.7
Before we go further, let's take a moment to explain each of those three criteria in a little more detail.
Confirmed Case as Defined by CDC
OSHA describes this first criteria this way:
A confirmed case of COVID-19 means an individual with at least one respiratory specimen that tested positive for SARS-CoV-2, the virus that causes COVID-19.
Work-Related as Defined in 1904.5
OSHA explains "work-related" in the guidance this way (but read the later sections of this article as well for guidance on determination on work-related in the context of community spread of COVID-19):
Under 29 CFR § 1904.5, an employer must consider an injury or illness to be work-related if an event or exposure in the work environment (as defined by 29 CFR § 1904.5(b)(1)) either caused or contributed to the resulting condition or significantly aggravated a pre-existing injury or illness. Work-relatedness is presumed for injuries and illnesses resulting from events or exposures occurring in the work environment, unless an exception in 29 CFR § 1904.5(b)(2) specifically applies.
Involves One or More General Recording Criteria in 1904.7
And here's how OSHA explains this third requirement in this guidance:
Under 29 CFR § 1904.7, an employer must consider an injury or illness to meet the general recording criteria, and therefore to be recordable, if it results in any of the following: death, days away from work, restricted work or transfer to another job, medical treatment beyond first aid, or loss of consciousness. An employer must also consider a case to meet the general recording criteria if it involves a significant injury or illness diagnosed by a physician or other licensed health care professional, even if it does not result in death, days away from work, restricted work or job transfer, medical treatment beyond first aid, or loss of consciousness.
Additional OSHA Guidance for Determining Work-Relatedness of COVID-19 Infections Given Widespread Community Transmission
OSHA's guidance provides additional explanations about determining if a COVID-19 is work-related (and hence reportable) depending on the industry of the employer. In particular, there are two employer industry groups called out with different OSHA requirements for each:
Healthcare industry, correctional institutions, and emergency response organizations (e.g., emergency medical, firefighting, and law enforcement services)
Other industries
Let's look at the requirements for each.
Determining Work-Relatedness of COVID-19 Infections for Healthcare Industry, Correctional Facilities, and Emergency Response Organizations
In short, employers in health care, correctional facilities, and emergency response organizations have to do this just like they always have–by following the regular requirements in 1904. Here's how this OSHA guidance puts it:
Employers of workers in the healthcare industry, emergency response organizations (e.g., emergency medical, firefighting, and law enforcement services), and correctional institutions must continue to make work-relatedness determinations pursuant to 29 CFR § 1904.
Determining Work-Relatedness of COVID-19 Infections for Other Industries
For all the other employers, in most cases, OSHA won't enforce the requirement to make the work-related determination, and therefore you won't have to record COVID-19 infections.
However, the employer would have to make the determination and record the infection if both of the two following criteria are met:
There is "objective evidence" that at COVID-19 case may be work-related. OSHA's example of this is "a number of cases developing among workers who work closely together without an alternative explanation."
That "objective evidence" is reasonably available to the employer. Examples of this that OSHA Provides are "information given to the employer by employees" and "information that an employer learns regarding its employees…during the ordinary course of managing its business and employees."
OSHA explains that the reason for given these employers an exception from the recordkeeping requirements in many cases is that they want those employers to focus their responses on implementing good hygiene practices at work and doing other things to mitigate the negative effects of COVID-19 on employees.
OSHA's Guidance for CSHO's Regarding COVID-19 Recordkeeping
OSHA adds this note for certified safety and health officials, or CSHOs:
CSHOs will generally refer to CPL 02-00-135, Recordkeeping Policies and Procedures Manual (Dec. 30, 2004) and CPL 02-00-163, Field Operations Manual (FOM) (Sept. 13, 2019), Chapters 3 and 6, as applicable.[4],5] The following additional specific enforcement guidance is provided for CSHOs:

COVID-19 is a respiratory illness and should be coded as such on the OSHA Form 300. Because this is an illness, if an employee voluntarily requests that his or her name not be entered on the log, the employer must comply as specified under 29 CFR § 1904.29(b)(7)(vi).
Conclusion: Keep on Top of OSHA's Recordkeeping & Reporting Requirements for COVID-19 Infections
We hope this article has helped clarify to you the OSHA requirements regarding COVID-19 infection recordkeeping. Let us know if you have additional questions.
Don't forget to download the free guide below, too. Remember, though–it doesn't include the COVID-19 specific information discussed in this article, although it will help you as you go through this process.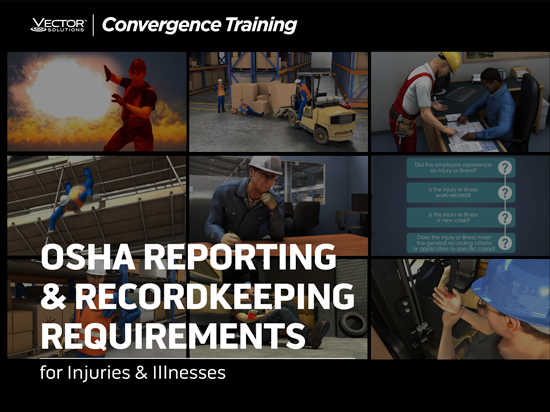 Free OSHA Injury & Illness Reporting & Recordkeeping Guide Download
Download this free guide to learn what you need to know about OSHA requirements for injury & illness reporting and recordkeeping.