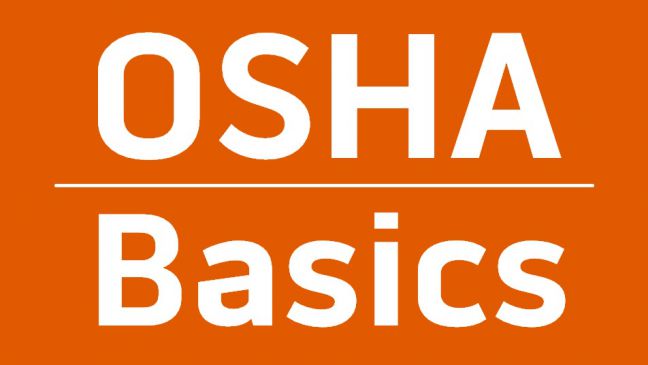 If you're in charge of safety at a small business, and you feel a bit overwhelmed by all of the OSHA compliance regulations, you're going to be excited to know about OSHA's Small Business Handbook. It's just what you're looking for.
In this article, we'll tell you about OSHA's Small Business Handbook, tell you how it can help you, and most importantly, tell you where to get it.
If you find this article helpful, you may also want to check the other articles in our OSHA Basics series, which includes a number of articles to help with 101-level OSHA information. We've included a series of links to the other OSHA Basics articles at the bottom of this article.
For now, though, let's take a closer look at the Small Business Handbook.
All About OSHA's Small Business Handbook
In their own words (on page 2 of the handbook), here's how OSHA describes their Small Business Handbook:
This handbook is provided to owners, proprietors and managers of small businesses by the Occupational Safety and Health Administration (OSHA)…The handbook should help small business employers meet the legal requirements imposed by the Occupational Saf ty and H alth Act of 1970 (the Act), and achieve an in-compliance status before an OSHA inspection.
So if your a small business owner, proprietor, manager, or even safety manager, this has got to sound like good news, right?
Go ahead and download a copy of the OSHA Small Business Handbook while we're talking.
OSHA's Office of Small Business Assistance
The Small Business Handbook was created by OSHA's Office of Small Business Assistance. Here's how they describe their mission:
OSHA wants to provide quality service to our small business customers. In October 2002, OSHA created the Office of Small Business Assistance to provide small business direction, to facilitate information sharing and to help in finding and achieving regulatory compliance. The office also works to educate small businesses on using up-to-date tools and materials, and facilitates opportunities to comment on OSHA's regulatory agenda.
If you're a busy small business owner, that's got to sound good. Here's how to contact the Office of Small Business Assistance if you need help above and beyond what the Small Business Handbook can provide:
Phone: (202) 693-2220
Mail: Director, Office of Small Business Assistance, 200 Constitution Avenue, N.W., Room N-3700, Washington, DC 20210
The Four-Point Plan
One of the first things the Small Business Handbook explains is the importance of a small business putting together a four-point plan for occupational safety and health which includes these four points:
Management commitment and employee involvement
Worksite analysis
Hazard prevention and control
Training for employees, supervisors, and managers
Safety Management Systems
The Small Business Handbook then discusses the importance of setting up a safety management program or system at your workplace. Because the Handbook was written in 2005, it doesn't include a reference to OSHA's Recommended Practices for Safety and Health Programs, which was published in 2016. We'll write that wrong by recommending you download the Recommended Practices for Safety and Health Programs soon (there's one version for General Industry and one for Construction).
Self Inspection Tips and Checklists
The Small Business Handbook also provides tips for performing self inspections and, even better, gives you 21 pages of helpful self-inspection checklists to use at your workplace.
See pages 18-39 for these checklists.
Additional Specifics in the OSHA Small Business Handbook
The Small Business Handbook then goes on to give a LOT of helpful, specific information about a LOT of important things related to occupational safety and health and OSHA compliance. We'll provide a list below, but remember to download the Small Business Handbook to get detailed assistance on all of this:
Employer posting requirements
Recordkeeping
Safety and health programs
Medical service and first aid
Fire protection
PPE and clothing
General work environment
Walkways
Floor and wall openings
Stairs and stairways
Elevated surfaces
Exiting or egress-evacuation
Exit doors
Portable ladders
Hand tools and equipment
Portable (power operated tools and equipment
Abrasive wheel equipment grinders
Powder-actuated tools
Machine guarding
Lockout/tagout procedures
Welding, cutting, and brazing
Compressors and compressed air
Compressors/air receivers
Compressed gas cylinders
Hoist and auxiliary equipment
Industrial trucks-forklifts
Spraying operations
Entering confined spaces
Environmental controls
Flammable and combustible materials
Hazardous chemical exposure
Hazardous substance communication
Electrical
Noise
Fueling
Identification of piping systems
Materials handling
Transporting employees and materials
Control of harmful substances by ventilation
Sanitizing equipment and clothing
Tire inflation
Does this sound like the kind of stuff you could use help with? If so, why not give the Handbook a chance. Remember, OSHA really does want to help you create a safe and health workplace for your employees.
For More Help on OSHA Compliance
The Small Business Handbook OSHA created is a great resource, but if you'd like even more help, this article on OSHA Compliance Requirements for General Industry Employers is a good resource as well.
For Even More OSHA Basics Articles
Remember that this is just one article in a series we've dubbed OSHA Basics. Feel free to check out any of the other articles below:
And before you leave, download our free GUIDE TO EFFECTIVE SAFETY TRAINING, below.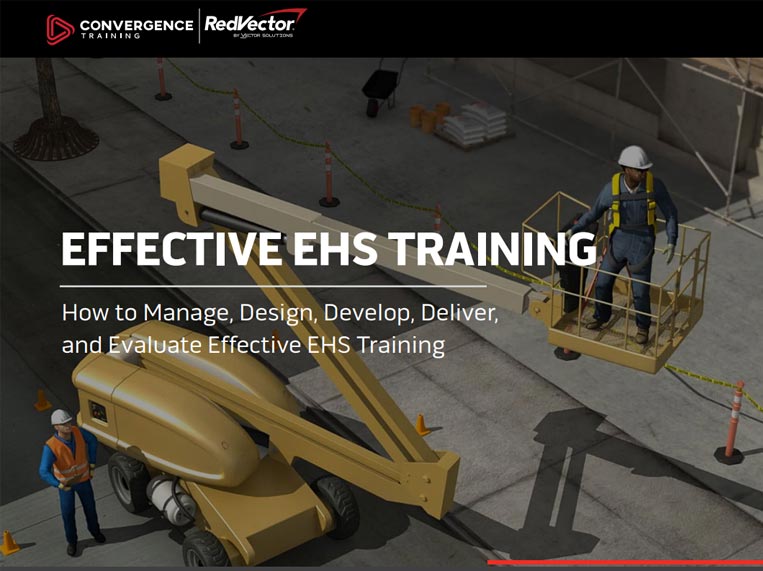 Effective EHS Training: A Step-by-Step Guide
Learn how to design, create, deliver, and evaluate effective EHS training by following these best practices with our free step-by-step guide.