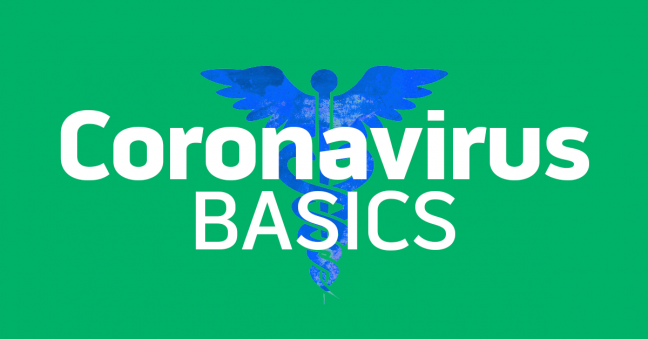 Back on January 29, 2021, OSHA released a new guidance called 'Protecting Workers: Guidance on Mitigating and Preventing the Spread of COVID-19 in the Workplace.' As we generally do when writing about things like OSHA guidances, we encourage you to read the whole guidance on your own in addition to reading this article that draws on part of the guidance. And keep in mind that, in addition to this general guidance, OSHA has also created quite a few industry-specific guidances to help with COVID mitigation as well.
We'll walk you through the key points of the guidance and zero in on OSHA's recommendations for COVID-19 related safety and health training in this article.
But before you start reading, you might want to download this COVID-19 Return to Work Checklist we created for you–it's based on the OSHA COVID guidance we're referring to in this article. Also, we've got a series of completely free COVID-19 online training courses offered through our parent company Vector Solutions as part of their 'Vector Cares' program. Be sure to check those out and put them to use.
The guidance itself covers quite a bit. It explains some of the "basics" about COVID-19, including what it is (an airborne virus that can infect the respiratory system), how it's transmitted (by particles in the air, often between people who are closer than six feet apart), and that it can be spread by people who are infected but aren't displaying symptoms. As we all know, COVID is an emergent pathogen, we're still learning about it, it's actively mutating, and we're making progress on things like vaccines and therapeutics, so OSHA encourages us all to keep up to date with the latest science and research by following the COVID-19 information resources at the CDC.
From there, it goes on to tell you about what every worker should know about COVID-19 protections in the workplace. Education and training aren't the same things, but this section is close enough to the primary concept of this article that it's worth going over it in a little more detail. The points include:
Reduce the risk of getting COVID by staying six feet or further away from other people at work
Practice good hygiene; wash your hands often
Cover your mouth and nose when coughing or sneezing
Know the symptoms of COVID-19 and monitor for them daily; these include fever, cough, shortness of breath, and more
Wearing face masks helps prevent the spread of COVID; the primary reason is to protect others in case YOU have COVID, but they also provide protection to you if others have COVID
Wear face masks even if you don't feel sick
It's even more important to wear a mask if you can't stay six feet or more away from other people
People who are do not think or know they have COVID, and who have no symptoms, can pass COVID to other people
Even if you've been vaccinated for COVID, keep wearing your face mask and maintaining six feet of physical distance from other people
Your employer may have established a COVID-19 prevention program with special policies and procedures during the pandemic. Ask about the plan at your workplace.
In the next section of the guidance, OSHA lays out sixteen elements of a recommended COVID-prevention program. The COVID-19 Return to Work Checklist we have for you lists each of those sixteen elements, so we're not going to go into those each here in this article. However, the sixth of those sixteen points is to "Educate and train your workers on your COVID-19 policies and procedures," which is obviously directly on point for this article.
One of the first points they make is to remind us that we have to provide training and communicate policies in language that the workers understand. This is ALWAYS true with OSHA, but it's definitely worth repeating here. And don't stop there–make sure it's accessible to people with disabilities, and make it accessible in multiple different formats/methods.
Additionally, don't just think about employees. It's probably a good idea to limit visitors to your site, including contractors, visitors, and vendors, but if they DO need to come onsite, be sure to provide the same critical information about COVID safety at your workplace to them as well. Our Contractor LMS can help you with that.
The training, education, and information you provide employees about COVID should include:
The basics we already discussed–what COVID is, how it's spread, the importance of physical distancing, face masks, and hand hygiene. For more on this see About COVID-19 and What Workers Need to Know About COVID-19, above and see more on physical distancing, PPE, face coverings, and hygiene,
The special workplace policies and procedures your workplace implemented as part of your COVID protection program
The workers' rights to a safe and healthy work environment
Who to contact with questions or concerns about workplace safety and health
The right of workers to raise concerns about workplace safety and health without retaliation
Additionally, OSHA notes you need some way to track which employees have been trained/notified about this COVID-related information and when. Our learning management system (LMS) can help with this.
Conclusion: Train Workers about COVID-19 Prevention to Reduce Workplace Risk and Keep Everyone Healthy
For even more thoughts about COVID-19 and training, check out this recorded video discussion with learning professional Dr. Stella Lee about how COVID 19 Both Challenged L&D and Provided L&D an Opportunity to Up Their Game and this Learning and Development in 2021 Guide, which asks a series of questions to 20+ global L&D experts, including how the COVID pandemic affected L&D.
We're not yet done with the COVID pandemic, but there IS light at the end of the tunnel. Keep doing your best to keep yourself, your loved ones, and everyone you work with safe and healthy and we'll all get through this together. We hope this article helped out, and we remind you to download our COVID/Return to Work Checklist below as well. Take care and be safe!
COVID-Return to Work Checklist
Download this checklist, based on OSHA's January 29. 2021 "Protecting Workers: Guidance on Mitigating and Preventing the Spread of COVID-19 in the Workplace," to help keep the workers at your organization safe and healthy during the COVID-19 pandemic.