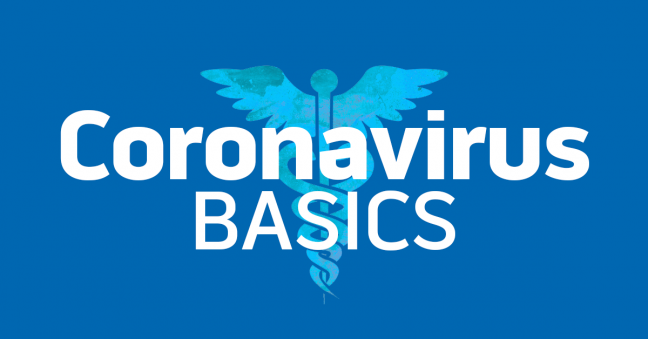 The Coronavirus/COVID-19 pandemic is still ongoing (go get your flu shots, friends!), and while many people are sadly without work or are working from home, quite a few Americans are indeed working "at work" and safety professionals are doing everything in their power to keep everyone safe and healthy.
OSHA's been busy too, as you'd guess. Since the pandemic started here in the US back in February/March or so of 2020, they've created a series of temporary guidances for employers dealing with unique COVID-related challenges. And just recently–on October 2, 2020, to be exact–they released another.
The new OSHA guidance is called Temporary Enforcement Guidance – Tight-Fitting Powered Air Purifying Respirators (PAPRs) Used During the Coronavirus Disease 2019 (COVID-19) Pandemic. We'll point out some key points below, but as always we encourage you to read the entire OSHA guidance and get the words straight from the regulator's mouth/pen/keyboard.
What Respirators Does This New Guidance Apply To?
Here's what OSHA says on this: "It applies to tight-fitting PAPRs, approved by the National Institute for Occupational Safety and Health (NIOSH), when used for protection against SARS-CoV-2, the virus that causes COVID-19…"
What Workers Does This New Guidance Apply To?
Again, here's OSHA: "…healthcare personnel or any other workers in high or very high exposure risk activities (e.g., emergency responders, mortuary workers, laboratory workers)…"
What Are the Underlying Reasons for this Temporary Enforcement Guidance?
It's driven by the COVID-19 pandemic, of course, but also by teh resulting shortage of N95 respirators and supplies for fit-testing. Here's how OSHA puts it: "…because of supply shortages of both disposable N95 filtering facepiece respirators (FFRs) and fit-testing supplies (e.g., Bitrex™, isoamyl acetate) due to the COVID-19 pandemic."
You should also pay attention to this statement by OSHA: "This memorandum outlines a new enforcement discretion policy to permit the use of NIOSH-approved tight-fitting PAPRs, because of their positive-pressure design, for protection against SARS-CoV-2 when initial and/or annual fit-testing is infeasible due to respirator and fit-testing supply shortages.  This guidance applies only to fit-testing of NIOSH-approved tight-fitting PAPRs used as a contingency capacity strategy2 when performing job tasks with high or very high occupational exposure risk to SARS-CoV-2."
When Does This NOT Apply?
But hey, don't think this means you can do whatever you want whenever you want. In particular, OSHA notes this temporary enforcement guidance DOESN'T APPLY in the following circumstances:
PAPRs that have not been approved by NIOSH;
PAPRs used by any workers with low or medium exposure risk to SARS-CoV-2;
PAPRs used by any workers for protection against airborne hazards other than SARS-CoV-2 (e.g., chemical hazards); and
Loose-fitting hooded PAPRs that do not require fit-testing.
Where Can You Learn More about OSHA's Efforts Re: COVID-19?
They've got an entire page full of information and guidances. Check them all out here: OSHA COVID-19 Safety and Health Topic Page.