x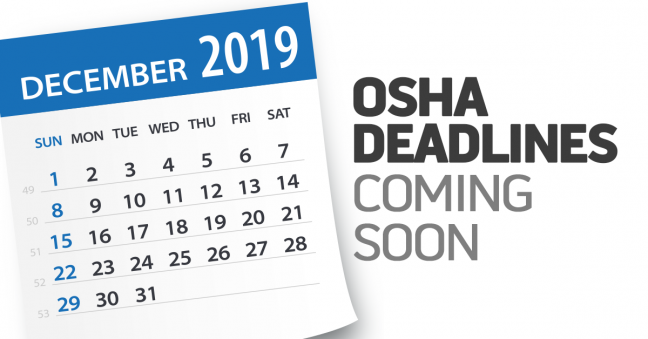 Here's a quick reminder for you that a few OSHA deadlines re: incident recordkeeping and reporting are coming up soon.
On February 1, 2020, you'll have to have your OSHA Form 300A posted at each establishment. And on March 2, 2020, many organizations will be required to submit incident data from the previous year to OSHA using the still-somewhat-newish online submission (ITA) website.
Hope those quick reminders help. If you'd like even more information, check out our free recorded webinar on OSHA reporting and recordkeeping or download our FREE Guide to OSHA Recordkeeping & Reporting.
And if you'd like some help with all this, check out the Vector EHS software we now have available.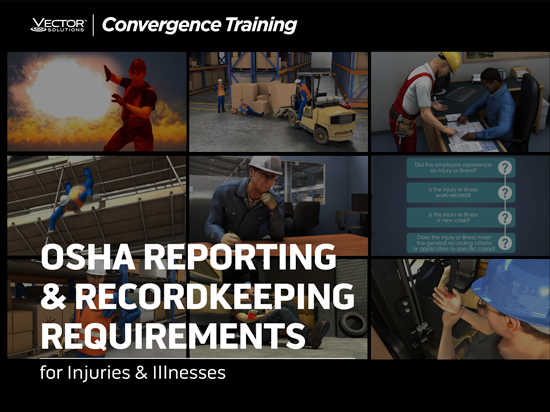 Free OSHA Injury & Illness Reporting & Recordkeeping Guide Download
Download this free guide to learn what you need to know about OSHA requirements for injury & illness reporting and recordkeeping.