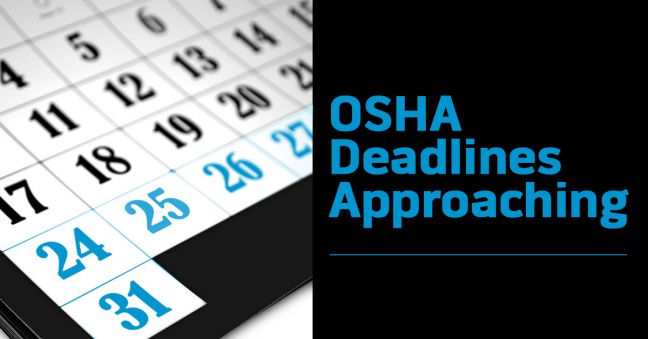 Hey, friends, we've got two reminders for you of upcoming OSHA deadlines, both having to do with injury & illness recordkeeping/reporting/submission.
The first is about the OSHA Forms 300 and 300A, and the second is about OSHA's still-somewhat-new online submission system.
Read more below. And don't forget to check out our online occupational incident tracking system for help with this kind of stuff!
OSHA Forms 300 and 300A Completion & Posting
So the first thing to remind you is that the 2018 calendar year is ending soon. And that means you're going to have to complete your OSHA Form 300 soon as well as complete and post your OSHA Form 300A soon.
A quick reminder of what each is, below.
OSHA Form 300
Form 300A is known as the Log of Work-Related Injuries & Illnesses. As a reminder, every time there's a work-related injury or illness, you have to fill out OSHA Form 301 (so you'll have one completed OSHA Form 301 for every work-related injury and illness).  In addition, you then take the information in all those OSHA Form 301s and compile them in the OSHA Form 300, the Log of Work-Related Injuries & Illnesses.
So OSHA Form 300 is your list of all the work-related incidents and illnesses that occur throughout the calendar year. With the year nearly done, you're going to want to make sure your Form 300 is complete at the end of the year.
Read more about OSHA Form 300 here.
OSHA Form 300A
Now, once you've got all that injury and illness data in your OSHA Form 300, you'll want to transfer some of it to your OSHA Form 300A and then post OSHA Form 300A where employees can see it.
OSHA Form 300A is called the Summary of Work-Related Injuries & Illnesses. You need to post OSHA Form 300A where workers can see it by February 1, 2019 (not so much time from now, if you think about it). And you need to keep it posted until April 30, 2019.
Read more about OSHA Form 300A here.
OSHA Online Injury & Illness Submission
Now, in addition to the traditional requirements related to the OSHA recordkeeping forms 300, 301, and 300A, you are probably aware by new that OSHA's got a new requirement for online submission of injury and illness data.
That OSHA online submission deadline is coming soon, too: March 2, 2019.
That online submission deadline is a little further away, but it will be here before you know it, too. So don't sleep on it.
Get Help with Incident Investigations & OSHA Injury/Illness Recordkeeping, Reporting & Online Submission
Need some help with all this injury & illness documentation and reporting, and even with incident investigations at work?
Our online Incident Management System (IMS) may be just what you're looking for. It even handles your online OSHA injury & illness submission in a snap. Check out the short video below to learn more.
Don't Panic: You Can Get On Top of OSHA Injury & Illness Reporting Deadlines
Hope this reminder helps!
And if you need another reason to complete your OSHA recordkeeping and online submission requirements, check out these article that explains OSHA has targeted employers who don't complete their required online submission of injury & illness data for site-specific inspections.
You can also read more about OSHA Injury & Illness Recordkeeping Forms here.
Before you go, please feel free to download our FREE GUIDE TO INCIDENT INVESTIGATIONS, too.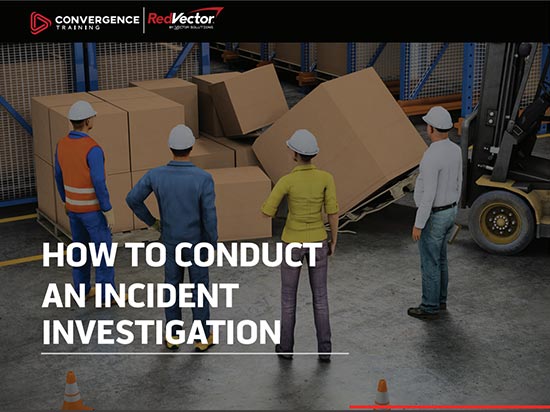 Incident Investigation Guide
Everything you need to know to conduct an incident investigation after an injury, illness, or near miss at your worksite. Plan in advance and be ready when the incident occurs.