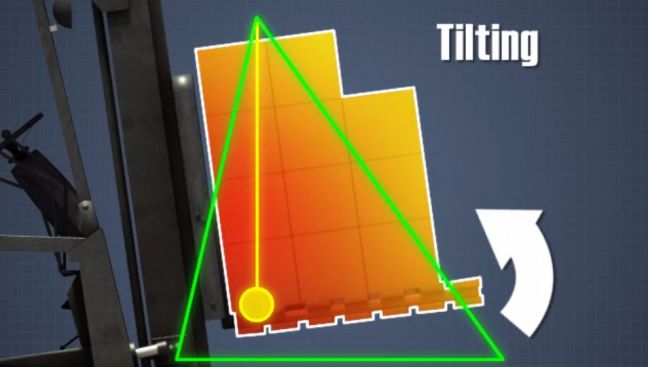 According to an OSHA Powered Industrial Trucks (Forklifts) eTool:
Only trained and competent operators shall be permitted to operate a powered industrial truck.
But what are the OSHA forklift training requirements? When is a person eligible for an OSHA forklift certification?
We explain everything you need to know about OSHA forklift training in this article. So if you want to know the OSHA forklift certification requirements, strap on your seat belt and spend the next couple of minutes with us.
PLUS, if you scroll to the bottom of this article, you'll see a big black download button that you can use to download four forklift inspection and refueling/recharging checklists. All for free. What a bargain! 
To be clear before you begin, OSHA DOES NOT give out forklift certifications. However, OSHA's Powered Industrial Trucks standard (29 CFR 1910.178) DOES explain the minimum requirements employers must meet in setting up the training requirements that their employees who operate forklfits and other PITs must meet.
1910.178(l): The OSHA Forklift Training Requirements Standard/Section
OSHA spells out the OSHA forklift certification requirements for employee forklift training in 1910.178(l).
In the standard, OSHA requires employers to develop and implement a forklift operator training program. OSHA requires that the forklift training program be based on:
General principles of safe forklift operation
The type of vehicles being used (the training requirements are actually for "powered industrial trucks" which includes forklifts but also other types of vehicles)
Hazards created by use of the forklift in the workplace
The general safety requirements of the OSHA powered industrial truck/forklift standard
So the OSHA forklift training certification is really the employer's responsibility.
OSHA Forklift Training Requirements: Methods of Instruction
According to OSHA, forklift training:
…shall consist of a combination of formal instruction (e.g., lecture, discussion, interactive computer learning, video tape, written material), practical training (demonstrations performed by the trainer and practical exercises performed by the trainee), and evaluation of the operator's performance in the workplace.
As a result, it makes sense to use a a blended method of instruction that uses two or more of the instructional methods above. An online forklift safety training video like the one shown in the sample video below can be an effective way to set the scene for forklift training like this.
We've prepared an article explaining how to incorporate online forklift safety training into your overall forklift training certification program for you if you'd like to read more about that.
OSHA Forklift Training Requirements: Operator Assessment and Demonstration
Before an employee can operate a forklift or other PIT in the workplace, the employer must evaluate the forklift operator's performance and determine if the employee can operate the forklift appropriately.
To be a fully trained and certified forklift operator, the employee must demonstrate that he can she can do the job:
Employers may benefit from using mobile training apps (like the one shown below) in the field while observing and evaluating this forklift operation demonstration. They're a great way of keeping records for this kind of safety training.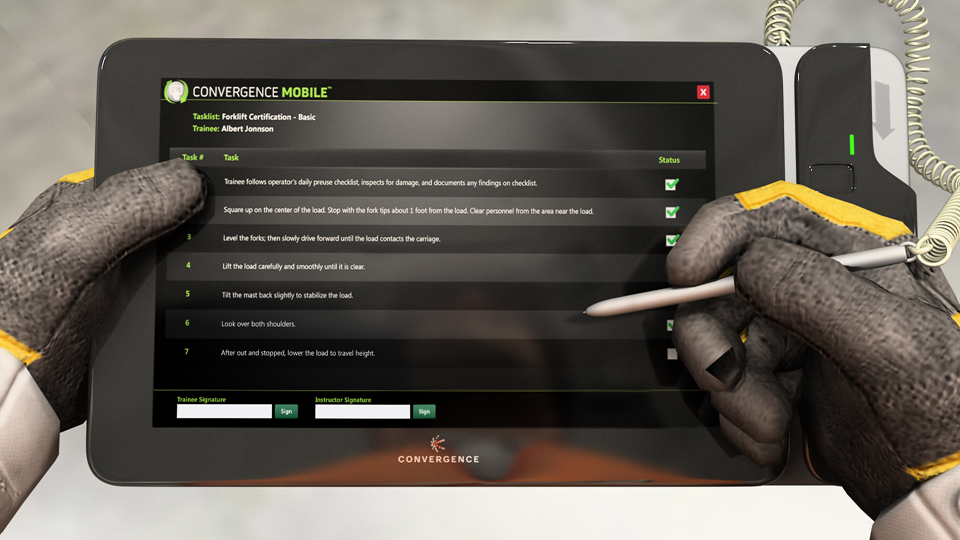 OSHA Forklift Training Requirements: Forklift-Related Training Topics
The OSHA forklift certification training an employer provides must include "truck-related topics" as explained in 29 CFR 1910.178(l)(3)(i).
These forklift-related training topics include:
Operating instructions, warnings, and precautions for the type of forklift the employee will operate
The differences between a forklift and an automobile
Forklift controls and instrumentation, including where they are located, what they do, and how they work
Engine and/or motor operation
Steering and maneuvering
Visibility, including restrictions due to loading
Fork and attachment adaptation, operation, and use limitations
Forklift capacity
Forklift stability
Vehicle inspection and maintenance that the employee will have to perform
Refueling and/or charging and recharging of batteries
Operating limitations of the forklift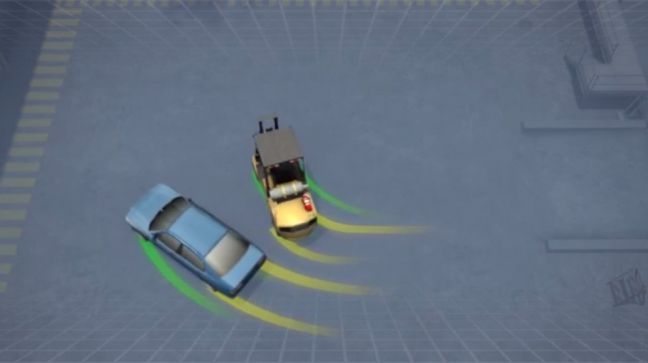 OSHA Forklift Training Requirements: Workplace-Related Topics
Forklift operating training must also include workplace-related topics, as OSHA explains in 29 CFR 1910.178(l)(3)(ii).
These workplace-related topics to include in forklift operator training include:
Surface conditions where the vehicle will be operated, including slippery conditions, uneven surfaces, surfaces with obstructions, floor load limits, and overhead clearance.
Composition of loads to be carried, including load weight, load size, and load position; load capacity; and maximum load moment.
Load stability and balance.
Load handling, manipulation, stacking, and unstacking, including safe handling preparation, approaching the load, mast position, fork position, lifting the load, lowering the load, high tiering, truck trailers, and railroad cars.
Pedestrian traffic in areas where the vehicle will be operated, including rules and limits for using the forklift to move personnel and maintaining distance from pedestrians.
Narrow aisles and other restricted places where the vehicle will be operated, including any necessary training on reach trucks, order pickers, and safe stacking rules if applicable/necessary.
Hazardous (classified) locations where the vehicle will be operated, including training on designated locations, indoor air quality, and carbon monoxide.
Ramps, grades, and other sloped surfaces that could affect the vehicle's stability, including training for traveling with a load (forks upgrade) and traveling empty (forks downgrade).
Closed environments and other areas where insufficient ventilation or poor vehicle maintenance could cause a buildup of carbon monoxide or diesel exhaust.
Other unique or potentially hazardous environmental conditions in the workplace that could affect safe operation.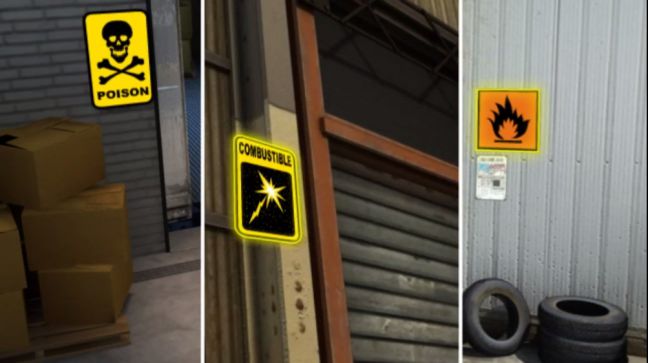 In some cases, an employee may have received training on one or more of these workplace-related topics before entering forklift operator training. In these cases, and if the training is appropriate for the type of forklift (and/or PIT) the worker will operate and the conditions the forklift operator will work in, additional training is not required on that topic.
As you can see, that can mean keeping track of a lot of different kinds of training. A learning management system (LMS) for managing and keeping track of all that training, such as the one explained in the short video below, may be helpful for safety managers. This would be a godsend if you're trying to keep track of which employee's completed which of the OSHA forklift certification requirements (and when).
Trainee Operation of a Forklift
An employee receiving forklift training (a "trainee") may operate a forklift only:
Under the direct supervision of persons who have the knowledge, training, and experience to train operators and evaluate their competence.
Where the forklift operation does not endanger the trainee or other employees.
OSHA Forklift Training Certification
It's up to the employer who provides employees with forklift operator training to provide the forklift training certification to employees who have completed the forklift training and are competent, certified forklift operators [as explained in 29 CFR 1910.178(l)(6)].
The certification provided by the employer must include the following information:
Operator name.
Training date.
Evaluation date.
Name of person(s) performing the training or evaluation.
An employee's OSHA forklift certification isn't complete without a certification that matches these requirements.
OSHA Forklift Operator Refresher Training Requirement: 3 Year Cycles
Once an employer has certified that an employee has passed his or her forklift operator training, that OSHA forklift training certification isn't effective indefinitely. Instead, it expires after a period of time.
As explained in 9 CFR 1910.178(l)(2)(ii),
"Employers must also certify that each operator has received the training and evaluate each operator at least once every three years."
That refresher training must include an evaluation of the effectiveness of the training, and must ensure that the operator has the knowledge and skills necessary to operate the forklift safely–as explained in 29 CFR 1910.178(l)(4).
Don't forget about the cyclical refresher training that is such an important part of the OSHA forklift certification requirements.
OSHA Forklift Operator Training: Corrective Refresher Training
As we just mentioned, the forklift operator certification is valid for a period of three (3) years until it expires.
Generally, it's not necessary for an employee to receive additional forklift operator training during that three-year period.
However, if a forklift operator demonstrates a deficient in the safe operation of the forklift, then refresher training is required. This type of refresher training is necessary when:
The operator has been observed to operate the vehicle in an unsafe manner.
The operator has been involved in an accident or near-miss incident.
The operator has received an evaluation that reveals that the operator is not operating the truck safely.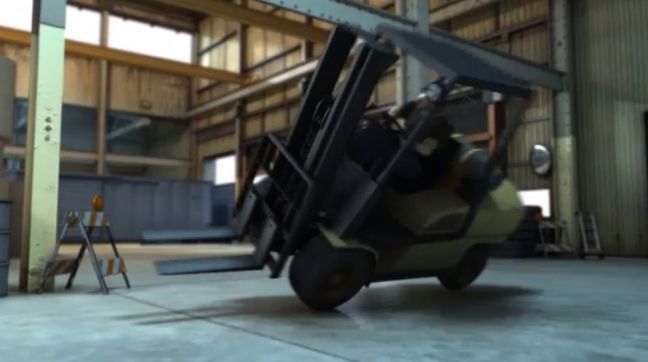 Keep employees up to date with these refresher training requirements arising from unsafe behavior to ensure you and they comply with all OSHA forklift certification requirements.
OSHA Forklift Operator Training: Refresher Training For Changing Circumstances
Refresher training is also necessary when:
The forklift operator is assigned to drive a different type of forklift.
A condition in the workplace changes in a manner that could affect safe operation of the forklift.
Remember that employees must receive additional OSHA forklift training if these circumstances apply to keep on the right side of all OSHA forklift certification requirements.
Additional Information about Forklift Operation Training
You may also find the following resources about forklifts and forklift operation training helpful.
Some Other Articles We've Written About Forklifts
We've got some more articles about forklifts you may find helpful:
Online Training Courses We Offer for Forklifts
We've also got the following two online forklift operator courses available you may find helpful:
Our Forklift Safety Training Video
OurForklift-Reducing Product Damage online course
Free Forklift Inspection & Fueling Checklists
The powered industrial truck checklists are based on a series of checklists available on OSHA's website.
We took the information in the OSHA checklists and made some minor changes to make them more user-friendly. So a hat-tip and proper acknowledgment to our friends at OSHA.
Download all four of the checklists by clicking the button below. Once you click the button, you'll fill out a form. Next, we'll send you an email. You click the link in the email, and you'll get a zipped folder. That zipped folder includes all four checklists, each in PDF format. Use whichever ones work for you.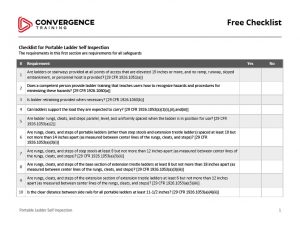 Powered Industrial Truck Safety & Operational Checklists
Here are four checklists to help with powered industrial trucks safety and operations…two for electric-powered PITs, and two for internal combustion PITs.