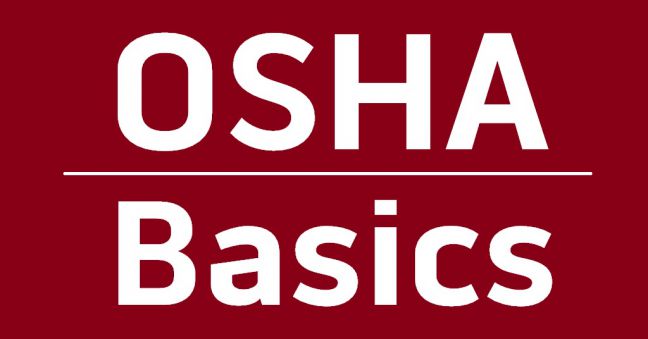 For those who don't know, we're going to explain what getting a "Variance" from OSHA means, what kind of variances OSHA grants, and how to apply for them in this article.
This look at OSHA's variance program is yet another in our OSHA Basics series of articles, which explains 100-level OSHA topics that may have slipped through the cracks when you were learning about something else related to occupational health and safety. For a full list of the articles in our OSHA Basics series, just scroll down to the bottom.
And all that said, continue reading to look about variances from OSHA.
An Intro to OSHA's Variance Program
Ever heard of the Variance Program from OSHA?
If you're an employer and you've got legitimate reasons that make it hard or prevent you from complying with a specific OSHA regulation, this is one you're going to want to know about. Why? Because as OSHA explains, OSHA's Variance Programs create variances, which are "regulatory action[s] that permit an employer to deviate from the requirements of an OSHA standard under specified conditions."
Now, don't fool yourself. OSHA isn't in the habit of granting variances willy-nilly. In fact, according to this list, there are only 3 effective variances (and/or interim variances) for construction and 10 for general industry. But they DO consider them and they do grant them. In fact, the very idea of a variance is "cooked right into" the whole origins of OSHA:  as OSHA explains, "Sections 6 and 16 of the Occupational Safety and Health Act of 1970 (OSH Act), and the implementing rules contained in the Code of Federal Regulations (29 CFR 1905 and 1904.38), authorized variances from the Occupational Safety and Health Administration (OSHA) standards."
If you want to get deep into the weeds, you may want to read 1905 for a whole bunch on variances.
Are There Different Types of Variances?
Yep, OSHA says there are five types, but by my count they then list six types. I think they're not counting the "interim order" even though they list it. Check out the list below and see what you think:
Permanent variance: This allows the employer to comply with the requirements of a standard in an alternative manner. The employer must propose alternate methods, conditions, practices, operation, or processes and then prove that they are at least as safe and healthful as the requirement they're intended to substitute for. As for name implies, once granted, a permanent variance does not end. See Section 6(d) of the Occupational Safety and Health (OSH) Act of 1970 for more.
Temporary variance: This allows an employer relief from the requirements of an OSHA standard for a short, limited time period. Temporary variances are granted for newly published OSHA requirements in cases when the employer cannot comply by the new effective date. Note that the employer must convince OSHA that their reason for not being able to comply is persuasive. Additionally, the employer must demonstrate to OSHA that it's taking all actions possible to safeguard workers during the temporary time period and must put into place an effective compliance program as quickly as possible. See Section 6(b)6(A) of the OSH Act of 1970 for more.
Experimental variance: This type of variance allows an employer(s) to demonstrate or validate to OSHA new or improved safety and health techniques. Employers must prove to OSHA that the experimental methods conditions, practices, operations, or processes they are proposing provide the workplace levels of safety and health that are at least equal to those they would replace. See Section 6(b)6(C) of the OSH Act of 1970 for more.
National defense variance: This variance grants variations, tolerances, and exemptions from OSHA standards when they might cause serious impairment of national defense concerns. Note that only Federal OSHA can grant a national defense variance (not state OSHA programs). See Section 16 of the OSH Act of 1970 for more. See Section 16 of the OSH Act of 1970 for more.
Recordkeeping variance: This variance allows employers to propose alternative methods to comply with OSHA's injury and illness recordkeeping requirements (as put forth in 29 CFR 1904). The proposed alternative methods must meet the purpose of the recordkeeping requirement in the OSH Act, must not interfere with administration of the OSH Act, and must provide the same information that would be provided by complying with 1904. See 29 CFR 1904.38 for more information.
Interim order variance: When employers apply for a temporary or a permanent variance, they can also request, and OSHA will consider and may grant, an interim order that allows the employer to use the proposed alternative methods while OSHA is considering the application for a temporary or permanent variance.
How Can My Establishment Apply for a Variance from OSHA?
You really should check out this How to Apply for a Variance website from OSHA because it's got a lot of useful resources to help you during the application process, including:
A list of inappropriate variance requests
Variance application checklists for permanent variances, temporary variances, national defense variances, and experimental variances
All the forms you need to apply for a variance
Information about site assessments that OSHA may conduct if you apply for a variance
Information about variances that have been granted or denied, and a link to those variances
 But, to summarize the process here, OSHA has created checklists for applying, and that's probably the easiest way to do it. However, if you want to, you can write a letter that has the same information (this is all listed on this
OSHA Variance webpage
), and you can send that letter via US mail, email, or fax to OSHA.
Conclusion: Getting a Variance from OSHA
We hope you enjoyed this next article in our OSHA Basics series, which focused on variances. If you have additional questions or experiences with OSHA variances, please let us know in the comments section below. And feel free to chat us up anytime about anything else on your mind as well. Until then, you might want to check out some of the other articles in our OSHA Basics series:
And before you leave, download our free EFFECTIVE SAFETY TRAINING GUIDE, below.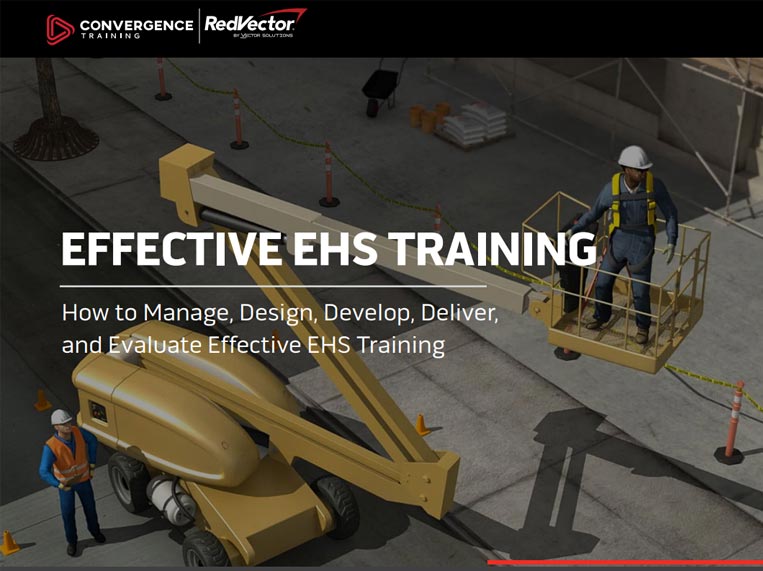 Effective EHS Training: A Step-by-Step Guide
Learn how to design, create, deliver, and evaluate effective EHS training by following these best practices with our free step-by-step guide.